Froelicher memories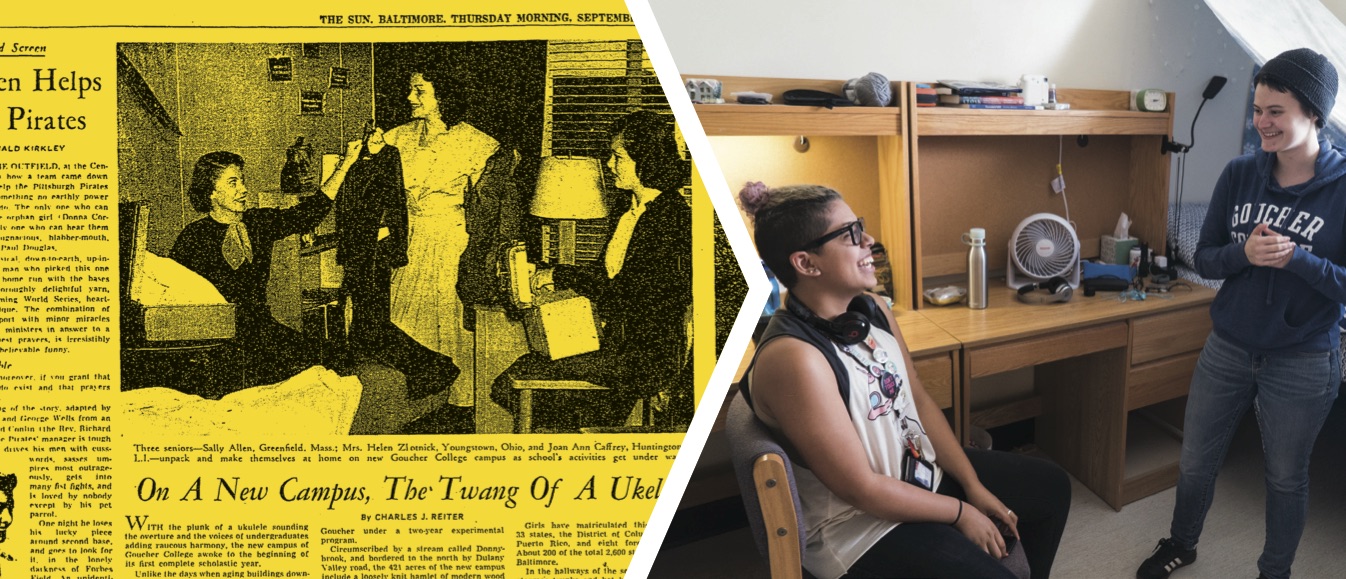 By Tara De Souza '01
This summer, Goucher College will facilitate one of the largest and fastest building relocations to ever take place on a college campus. The Froelicher residence hall, including Alcock, Gallagher, and Tuttle Houses, will be moved 500 feet across campus. The innovative initiative will preserve and reuse the student housing for future generations. These are a few of the students who have called Froelicher home.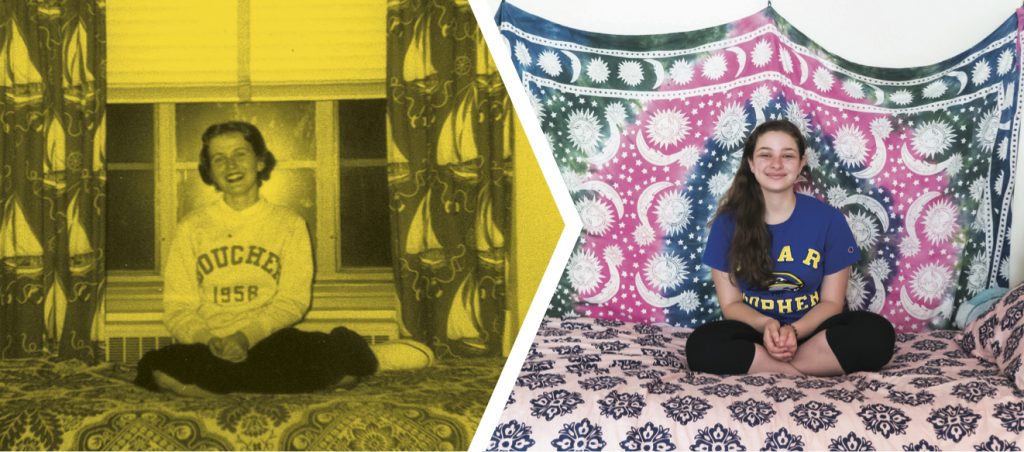 Nancy Lexow Reichard '58
Nancy Lexow Reichard '58 spent all four years of her Goucher experience in Gallagher 205, sharing her room with Duna Furst Fullerton. She recalls, "Duna seemed appalled that I smoked and even sometimes swore… she was a minister's daughter! We got over that hurdle and have been lifelong friends ever since."
Mira Coffey '20
Nancy Lexow Reichard '58 was there, Gallagher 205 is still an inviting home for students and a place where lifelong relationships are built. "I can confidently say that the community that Gallagher floor two has is one of the best on the whole campus. Everybody knows everyone in the hall. My first year of college would not have been as supportive and fun and I'm very thankful for it," says Mira Coffey '20.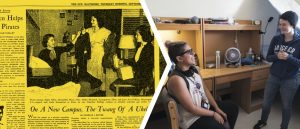 Helene Zlotnick '52
When Froelicher first opened, Helene Zlotnick '52 was the first person to live in Alcock 203 with her roommate, Wilma Selsberg Lunder '51. She shared fond memories of her time living there and recalled the "dating parlor." She also remembered that students had a curfew and were required to sign in and out of their dormitories. If they didn't, then students were "campussed," Zlotnick wrote, which meant students weren't allowed to leave the Goucher campus because of a "sign out" infraction.
Hannah Woollard '19
Hannah Woollard '19 (right) spent her first year
at Goucher in Alcock 203. Even though she has experienced a few issues with the building and residents, Wollard says, "it was a good dorm to live in for my first year."