Young Alumni Spotlight: Eli Kaufman '15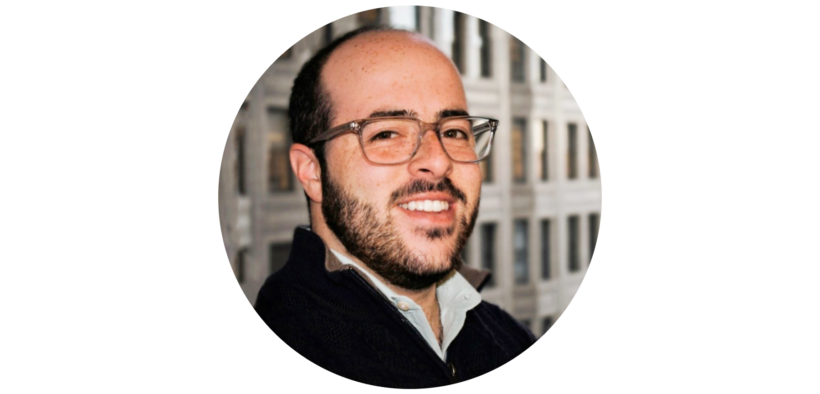 Young Alumni Spotlight: Meet Eli Kaufman '15
In this Young Alumni Spotlight, we chat with Eli about his favorite Goucher memories and how his Goucher experiences impact his work.
Do you mind sharing a favorite memory?
While it's not a specific moment, I look back fondly at my time in the Athenaeum. I would post up at a high top on the third or fourth floor, and I'd see everyone come in and out of the building or walk down the steps to Alice's. The impromptu laughs, conversations, and genuine friendships that were formed at that spot are ones that I will never forget.
How do you stay connected to Goucher and fellow Gophers?
Well, I am married to another Gopher, Emily Waife Kaufman '16. So Goucher comes up in conversation extremely frequently. Some of my best friends and groomsmen are also fellow Gophers. I continue to be one of Goucher's biggest cheerleaders and supporters even after graduation.
How does your Goucher experience impact your work?
I am the director of sales at Packback, an education technology company whose purpose is to help every student develop their unique voice and the writing skills to express it. We work with college professors across the country to help students think critically about material and coach them on their writing skills. If that purpose doesn't SCREAM Goucher College, then I am not sure what does.
How is this work relevant right now? 
With the rise of ChatGPT, professors and institutions are scrambling with how to effectively deal with the new technology. Do they fight it? Do they embrace it and teach with it? I see so many people trying to fight this change in how we interact with AI. I constantly think about my favorite Goucher professors and about how they would instead aim to teach with ChatGPT and how they would use this as a tool instead of something to shut down. It's a fascinating time to work in education technology, and it's extremely rewarding.
Have any life-changing events happened to you recently? 
Emily and I welcomed our son, Brady Ezra Kaufman, to the world on December 10, 2022.