Cannabis industry continues to grow in Maryland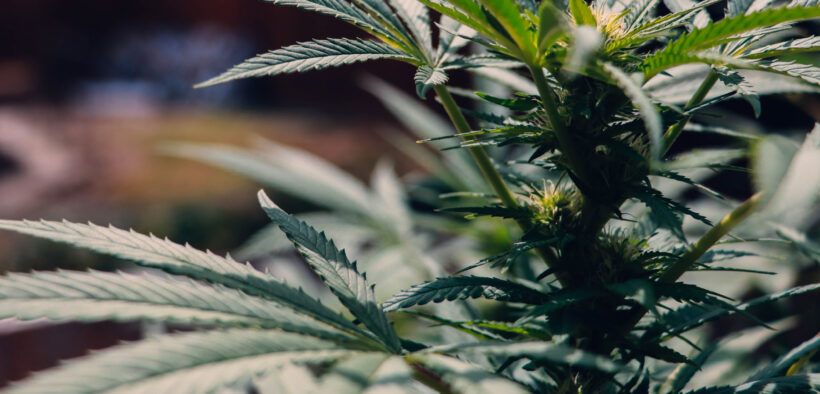 Joining an expanding list of states across the country, on July 1, sales of recreational cannabis became legal in Maryland, meaning any adult 21 or older can buy it. This was a long time coming for Ben Droz '09, Jessica Fugate '11, and David Hernandez '18, who have all worked in different parts of the cannabis industry.
David Hernandez started working with cannabis while at Goucher. He started Cannagather, a forum for cannabis businesses in Maryland and DC, and he lobbied for medical patient rights and the SAFE Banking Act, which would allow cannabis businesses to use banks. (It's not currently possible because cannabis is illegal on a federal level.) He also became a licensed caregiver in Maryland, which meant going to medical dispensaries on behalf of patients.
Today, Hernandez is the director of brand development for Happy Munkey, a cannabis lifestyle brand in New York. The company started as an underground speakeasy, which became hugely popular. Eventually, it transitioned into an advocacy and media group "to help push for legalization in New York," says Hernandez. Now that New York state has legalized recreational cannabis, Happy Munkey is applying for licenses to sell the product themselves.
Ben Droz, meanwhile, had his own victory with hemp, a variety of the cannabis plant with very low levels of THC that can be used for clothing, paper, and more. Droz became passionate about hemp because he was passionate about reforming drug laws and addressing climate change. "Industrial hemp farming is a great way to sequester carbon and a great alternative to petroleum-based products," says Droz. Unlike cotton, hemp doesn't require lots of pesticides.
Although hemp was legal to import, it was illegal to grow it in the United States. "It didn't make any sense," Droz says. "I saw this as a low-hanging fruit in cannabis reform and global sustainability." While in college, Droz landed a summer internship at Vote Hemp, in DC, and turned that into a part-time job managing the group's social media during his senior year. After graduating, he moved to DC to be a full-time hemp lobbyist.
In 2018, the federal government legalized hemp. "I put myself out of a job," he says (he's now a photographer). But to Droz, much work still needs to be done for cannabis, including removing its federal designation as a Schedule 1 drug. He also believes it should be studied more deeply for its medicinal uses, pointing out that hemp-derived cannabidiol (or CBD) is used to treat epilepsy.
Jessica Fugate sees the industry from the regulation side in California, where legal sales for recreational cannabis began in 2018. She works as a public relations specialist for the Los Angeles Department of Cannabis Regulation, in charge of government outreach and civic engagement.
Fugate works with LA's Neighborhood Councils, which are groups of elected individuals that respond to local needs. She does outreach with them and with City Council staff to explain the annual licensing process, and her office makes recommendations to the Cannabis Regulation Commission, which has final say on who gets a license to sell cannabis. Her work also helps new cannabis businesses fit into their neighborhood. "I help them blend in and get to know their community better," she says, "so they can give back or have fewer problems with constituencies."
She also pointed out how important social equity is. "We want to promote the social equity program that we have, which is technically the largest in the country, for people who have been incarcerated in the drug war," says Fugate. "We offer them help with job placement, funding, grants."
"There are a lot of social justice issues," Hernandez says, "and still a lot of cannabis prisoners."
Marylanders voted to legalize recreational cannabis in the 2022 midterm elections. Mileah Kromer, director of the Goucher College Poll and associate professor of political science, notes that "we've tracked resident views toward legalization over the past decade. We consistently found that a large majority of Marylanders supported legalization—support is always highest among young residents and Democrats, but most notably, the number of Republicans who supported legalization reached 50 percent in 2021."
This spring, the poll again asked Marylanders about cannabis, this time about their expected use. "Sixteen percent say that they will be more likely to use cannabis for recreational purposes now that it is legal, but 76 percent say that the change in the law makes no difference to them," Kromer said in the poll release. Moving forward, the polling will track how legalization influences use.