Q&A: Camille Baudot Wheeler '63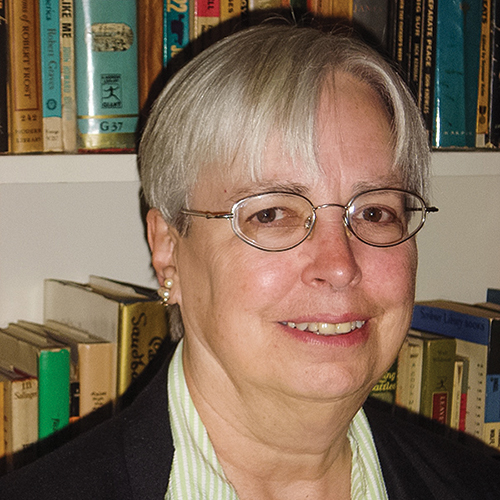 Social Services Executive
Goucher Magazine: Briefly describe your career:
Camille Baudot Wheeler: After graduating from Goucher in 1963, I returned to Birmingham, Alabama. I worked for a year in the Birmingham Public Library while trying to sort out what I wanted to do as a career. Settling on social work, I sought a job in Virginia and Maryland and ended up at the Baltimore City Department of Welfare, where I worked until 1979 as a caseworker, training specialist and District Manager. Subsequently, I was the Director of the Department of Social Services of Baltimore County from 1979 to 1998 and from 1998 I was a professor at the University of Maryland Baltimore, where I taught social policy, management, and community organization. I retired in 2016.
GM: What has been your biggest professional accomplishment?
CW: My career has included many highlights. That which I am proudest is the quality and diversity of programming that marked my years at the County Department of Social Services. The Department while I was Director expanded programming to include a sexual abuse investigation and treatment center, a program for homeless adolescents and women with children, services to women in the County jail, as well as national accreditation of all our service programs. The philosophy that drove the expansion of the Department was minimal bureaucracy, high quality and professional staff, and a service delivery system that put clients first regardless of any barriers.
GM: What has been your biggest personal accomplishment?
CW: The assembly of a terrific staff and continuing friendships with many people with whom I worked.
GM: How did Goucher prepare you for your career?
CW: Central to my career has been a set of values consistent with my experiences during my four years at Goucher. These include an understanding of the importance of beliefs and values in the formulation of policy, an interest in contributing to the good of others, a belief in helping those less fortunate than myself, and a platform of knowledge upon which to act. Experiences while at Goucher included wonderful classes with erudite professors, trips into Baltimore where I learned about some of the consequences of racism and discrimination and speakers from the community at large with different points of view. It was the era of civil rights involvement and opposition to the Viet Nam war and Goucher offered me opportunities to participate in activities related to both causes.
GM: What is your most vivid Goucher memory?
CW: I have so many that this is a difficult question to answer. The campus was a pleasant retreat, Towson and Baltimore were interesting places to visit and learn about, my fellow students wonderful, diverse, intelligent, fun companions and friends and the professors were always available, deeply committed scholars. The milieu in all its aspects is my most vivid memory.
GM: How do you stay connected to the college?
CW: I have had important relationships over the years with former administrators and professors. I have been involved with the alumnae association. I have attended lectures and other events over the years. As a donor, I have been invited back to the campus for a variety of events, but more important, the chance to know several members of the development office. Finally, recently I have reconnected with several classmates and shared memories of our common experiences.