Being the best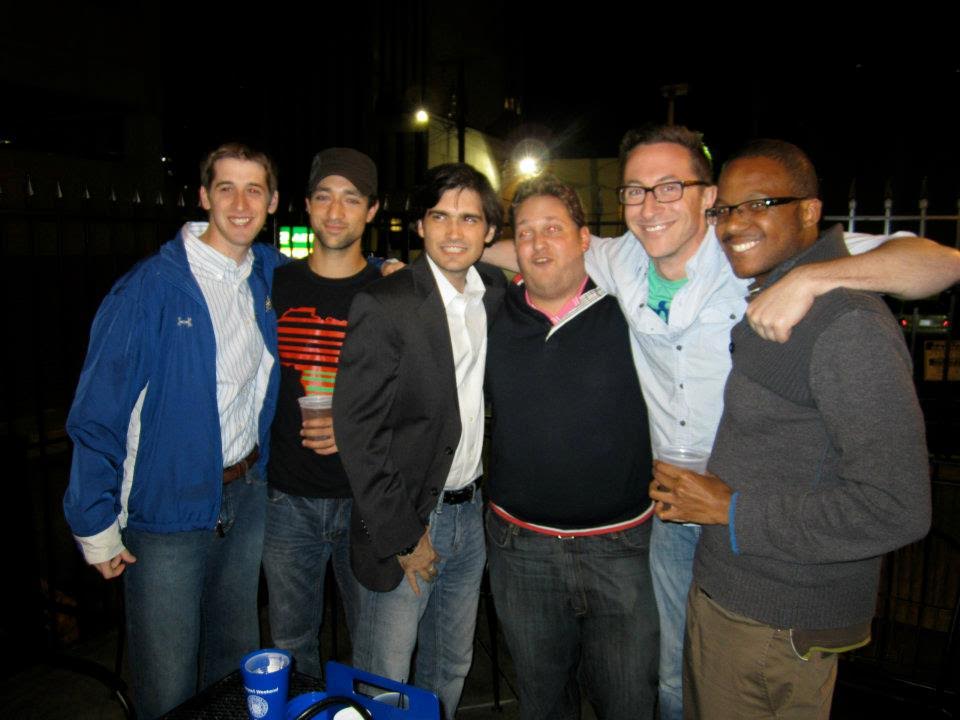 Scholarship honors a friend's lust for life
"Hello, I'm Jeff Raggio, and I'm fabulous." Raggio '07 was sitting in the back of a convertible, greeting Ken Knowlton '07, a new transfer student. Raggio was just joking around, being himself, "everybody else be damned," says Knowlton. It was an unforgettable first impression, typical with Raggio.
He was the kind of person others wanted to be around, even if it was only to argue with him. The native Texan was opinionated and loved to debate, engaging students and professors on politics and current events, always with an open mind. Witty and sarcastic, driven and supportive, his mantra was "Be the best." He said it constantly, earnestly and in jest, whether a friend had a test or was going to eat dinner.
"It's something that he wouldn't mean too seriously, but on a deeper level, he meant with every bone in his body," explains Pete DiLeonardi '07.
Tragically, Raggio died two years ago in a four-wheeler accident. He was a lawyer with a promising career in Dallas. His friends still think about things they want to tell him, the advice they want to hear. They also want his name and his memory to live on. "He was one of the most warm and outgoing and infectious personalities that I can ever remember," says Julia Pollack '07. Which is why some of his closest Goucher friends—six of them in all—wanted to do something with the college to honor Raggio. Lee Gerstein '07, who now works at Goucher in residential life, joked that Raggio would have wanted a big statue of himself (he liked to put on a fake ego). More seriously, the group talked about gifting a bench to the campus, but they wanted something more profound and lasting.
Then Gerstein spoke with Greg Permison, Goucher's director of campaign and strategic initiatives, who suggested a Dorsey Scholarship. The group would need to raise at least $20,000 to give to a student incrementally each year of college. The friends loved the idea. As Gary Decker '07 points out, "Someone who graduates from Goucher…with good fortune they live for another 60-plus years, and it's a big deal to say that Jeff can and will live on in that person's life in some small way for such a long period of time." The group will also give the student mentoring and networking opportunities. They know Raggio would be touched by the effort. "Expanding access for students to education, or making it a little bit easier to pursue their passion, is something that I think Jeff would celebrate along with us," says Decker.
But the money is just part of it; the statement the money makes is the real impact. All of Raggio's friends mention how important education was to him, and how special his time at Goucher had been. "We really wanted to keep Jeff's memory alive and keep his fun-loving and smart memory a part of the Goucher experience," says Vaughn Frisby '08.
Each of the six in the group have given to the scholarship, and they hope to reach their goal by their 10-year reunion next spring. They would like the scholarship to go to a student "who has the same kind of intellectual curiosity and lust for life that Jeff did," says Knowlton.
And for those who are thinking of a monthly or onetime gift to the scholarship fund, Gerstein puts his own gift in perspective: "I like to think of it as buying two bottles of bourbon a month—because Jeff loved bourbon."