An unplanned life: Jennifer Hyde Sachs '90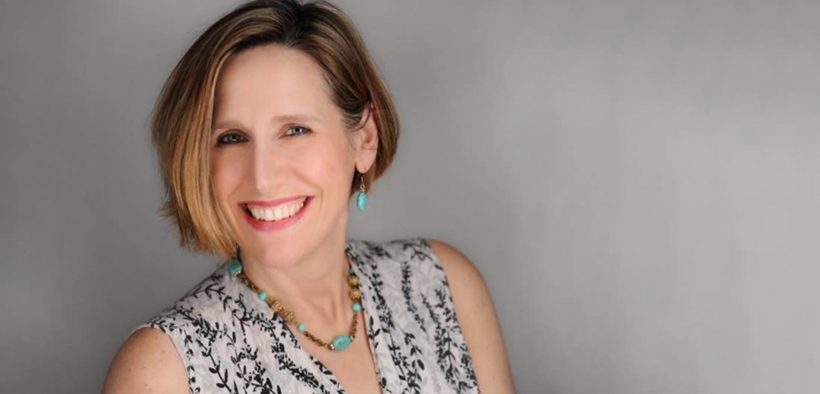 By Molly Englund
Jennifer Hyde Sachs '90 lives an unplanned life—or as unplanned a life as an entrepreneur, school administrator, public speaker, and writer can have. Originally from Baltimore, Sachs moved to Beijing to teach English in 1991, when she was 25 years old. She was only going to stay a year, but she was in love within a few months, both with her future husband and with Beijing. So she stayed.
Sachs thought about what she wanted to do; she had a passion for teaching, and she was good at it. She became certified in the Montessori teaching method and worked as a teacher in a Beijing Montessori school until 2003, when a British chain bought the school. She didn't know anything about the British education system and felt it was time for a change.
Once again, Sachs took stock of her life: She had one child and another on the way. She was going to stay in Beijing, and she wanted to keep teaching. Around this time, she read The E Myth, by Michael Gerber, about starting a small business. The book galvanized her. In 2004, Sachs and her husband opened the Learning Center, a tutoring and education program for local and expat children. They worked hard to keep the doors open, as they were entirely self-funded. At one point, the family had to sell their apartment, but they stayed open and grew the business. That entailed cultivating connections, or "guanxi," the basis of business relations in China. Sachs has done it all in the name of guanxi, even attending a networking event in the form of a flower arrangement class.
Sachs never planned to start her own business, let alone in another country, but she was flexible enough to dramatically change her life. So when some parents from the Learning Center approached her with an idea, she listened. "We had a group of parents who sought me out, and I'm forever grateful to them," Sachs said. They told her they believed in what she was doing, and she should start a day school.
Sachs warmed to the idea quickly. She had already done a ton of research for the Learning Center and for her sons' education. She had visited over 80 institutions—international schools, Chinese public schools, and American boarding schools—to build guanxi and understand the best educational practices.
In 2015, Sachs and her husband expanded their business to start Hyde Academy, a school for grades one through nine with small classes and roundtable discussions. They started with just seven families. Sachs was determined to keep the school small at first; she didn't want to bite off more than she could chew. The Chinese business world doesn't tend to think that conservatively, operating instead from a more optimistic point of view, and Sachs has realized she could have thought more that way herself. But she and her husband worked hard. The school kept growing. Now this year, Hyde Academy is graduating its first high school senior.
When asked if it helped that she didn't entirely know what she was getting into when she started her businesses, Sachs laughed. "Yes," she said. "I have three boys, and they're a testament to me not knowing what I'm doing, too." But, she went on, "If I were redoing things, I would definitely have planned better. I made some novice mistakes that I wouldn't have made had I done a little bit more research."
Of course, jumping in can be half the fun. That's why next month, Sachs is participating in the National Novel Writing Month, or NaNoWriMo, where participants attempt to write a 50,000-word manuscript in one month. Writing is a lot like living. "I don't plan every element of it. I don't go down every possible road. I would find that boring," Sachs said. "At the same time, we have to have a little bit of a sense of what's coming up next."