Alicia Copeland '01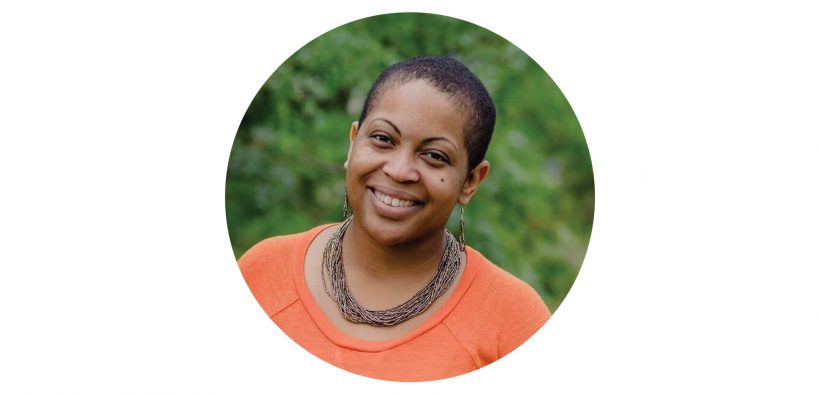 Never that! But always sugar.
By Natalie Eastwood
El Salvador Restaurant, in Fell's Point, Baltimore, serves the best pupusas and horchata, if you ask Alicia Copeland '01. "El Salvador is not a hole in the wall, but it sort of is, and that's how you know it's really good," Copeland says. Her second favorite haunt for Latin American desserts is Fabiolos de Licht, a food truck at the Washington Boulevard Marketplace in Elkridge. Like all important things in her life, Copeland pursues pupusas and horchatas with fervor.
Copeland taught Spanish, mostly to high school students and briefly to preschoolers, for about 10 years. And, for just over a year, she was also a hip-hop dance instructor. (Copeland was initially a dance major before switching to Spanish and secondary education.) The one constant, however, was teaching, and Copeland had decided she was never going to be an administrator—that she was certain of.
Her friends now ask her if she realizes that being the after-school and summer programs director of Baltimore's Parks and People Foundation is the definition of an administrative role. Yes, yes, she's aware. But Copeland loves her job. Part funding seeker, part marketing representative, part teacher, Copeland manages more than 1,000 students in after-school and summer programs.
Copeland started part time at Parks and People in 2000 and continued to work there in the summers while she taught during the school year. "Each year, my supervisor at Parks and People kept adding more hours, and more responsibilities, and more titles. And here I am, years later, as the programs director, so I'm now her, in essence," Copeland says.
If that wasn't enough, Copeland also runs a wedding planning business, From Yes to I Do, which she opened in 2007. She hadn't planned on this either, but at this point, Copeland must have mastered living a life off script.
The movies don't downplay the stress of being a wedding planner, she says. Escorting family members off the premises, sewing ripped seams, and finding replacement rings—whatever it takes to get the brides and grooms down the aisle—Copeland is there to give others a beautiful day. But, mostly, she's there for the cake—vanilla cake, preferably, with plenty of frosting and fondant, which is pure sugar and Copeland's absolute favorite.
"I have to constantly think about how other people feel and what they want their experience to be. And it's my job to make sure that everybody is happy," Copeland says. "And so yeah, sometimes it is an angry parent [from Parks and People], other times it's an angry mother of the bride."
In between "putting out fires" from her two jobs, Copeland stays connected to Goucher students. She volunteers for Goucher's Coffee Chats, where students talk with alumnae/i about their careers, and she mentors the interns at Parks and People, with several consistently coming from Goucher.
Copeland says she never wants her interns to leave; they approach the job with openness, and they ask meaningful questions that add to the uniqueness of the programs at Parks and People. "I guess because I went to Goucher, I can just feel the difference," Copeland says of her interns. "I'm really happy to see where Goucher is going, where it once was, and where it is now. It makes me proud. So, when I do the hashtag #goucherproud, I really mean it."
(Photo at top): Alicia Copeland '01