Introducing the 2022 Kratz Center Summer Writing Fellows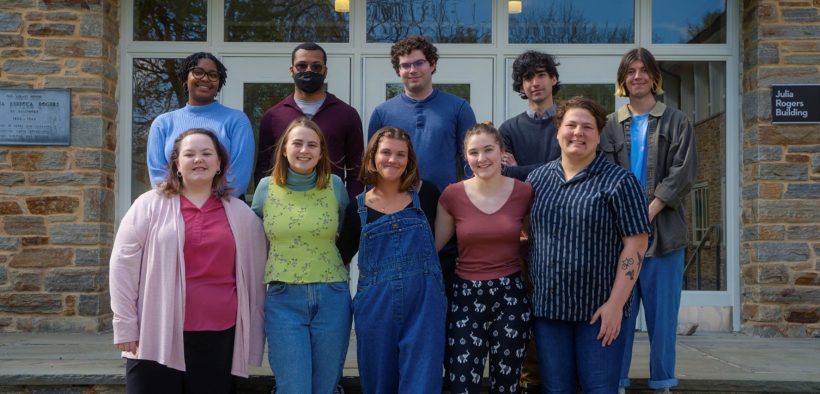 Each year, the Kratz Center for Creative Writing at Goucher College offers summer writing fellowships that range from $2,000 to $4,000. The fellowships can fund a writing-related internship; attendance at a summer conference or workshop; or worthy projects that involve travel or research connected to a work of creative writing. The Kratz Center is pleased to welcome the following new Summer Writing Fellows (in alphabetical order):
Josiah Acosta-Ballard will travel to small towns in Georgia as research for his short fiction project, which focuses on students interacting in small-school environments.
Nicolas Aliquo will tour historical estates around the New England area as research for a fantasy novel, which takes place almost entirely in a Victorian-style mansion.
Ellison Butterfield will travel to San José Del Pacífico and Oaxaca de Juárez in Mexico to create a chapbook exploring angels (and other names for celestial guidance and protection).
Jamie Damm will travel to Ireland and Northern Ireland to write a collection of poems focusing on how Catholic identity and sexuality intersect with personal Irish heritage and culture.
Adele Ehrman will visit various mental health facilities in the Mid-Atlantic region to create a collection of nonfiction essays regarding the field.
Grace Fischbach will travel to her ancestral village in Sweden to explore her heritage and family through a series of chronological poems.
Ethan Keydel will travel to Mexico City to create a poetry collection informed by local religious lifestyles.
Rachel Leeds will take inspiration from Greyhound bus traveling to write a multi-perspective novella that gradually descends into surrealism.
Robert Ritchie Maldonado will undertake a grand tour of Europe to support the completion of his novel in progress, Unbroken.
Madison Mattison will produce a collection of short stories about the evolution of a young couple in 1980s Washington, DC.
(Photo at top): Front row, from left to right: Jess McKinney (2021 winner), Grace Fischbach, Ellison Butterfield, Adele Ehrman, Jamie Damm. Back row, from left to right: Madison Mattison, Josiah Acosta-Ballard, Sam Stashower '21, Nicolas Aliquo, Ethan Keydel. Not pictured: Robert Ritchie Maldonado, Rachel Leeds