Browsing articles in "Uncategorized"
The Kratz Center for Creative Writing at Goucher College is proud to announce that Katie Moulton's Dead Dad Club will be published May 2021 by Audible. The circuit of personal essays is filtered through the music of Tom Petty and the Heartbreakers. Dead Dad Club follows the story of a young woman's return to her small hometown in Indiana after her alcoholic father dies. 
Ms. Moulton has taught at Goucher College since January 2020. She teaches fiction, creative nonfiction and professional communication. She is also a music critic, editor, essayist and a 2021 MacDowell fellow. She is represented by Marya Spence at Janklow and Nesbit.
More about Katie Moulton and her work can be found on her website: https://www.katiemoulton.com/
The Kratz Center for Creative Writing at Goucher College is proud to announce that Sarah Pinsker is a finalist for the 2020 Bram Stoker Award. Her short story Two Truths and a Lie (Tor.com), has been nominated for Superior Achievement in Long Fiction.
Ms. Pinsker, class of 1999, is the Spring 2021 Kratz Writer in Residence, teaching WRT 420: Advanced Creative Writing. She has authored over 50 short fiction pieces and won multiple awards for her work; including two Nebula Awards, the Philip K. Dick Award, and the Theodore Sturgeon Memorial Award. Her currently nominated story, Two Truths and a Lie, is rich in mystery and classified as dark fantasy. Her original story idea was formulated 22 years ago in her WRT 499 course with Madison Smartt Bell at Goucher College, when she had submitted a fragment of today's completed story for a workshop. Two Truths and a Lie was released on June 17, 2020 and is accessible on Tor.com. 
The Horror Writers Association (HWA) are presenting the Bram Stoker Award and final voting has begun. Voting will end on March 15th, 2021. 
For further information on the 2020 Bram Stoker Awards, please visit http://www.thebramstokerawards.com/front-page/the-2020-bram-stoker-awards-final-ballot/. 
To read Two Truths and a Lie by Sarah Pinkser, please visit https://www.tor.com/2020/06/17/two-truths-and-a-lie-sarah-pinsker/comment-page-1/.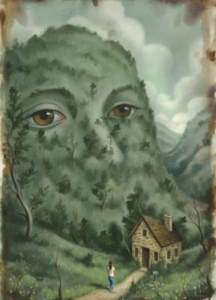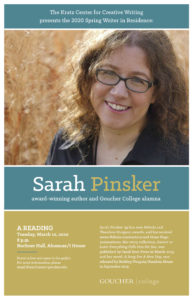 The Kratz Center is proud to welcome author Sarah Pinsker this coming spring. Sarah Pinsker '99 has won Nebula and Theodore Sturgeon awards and has received seven Nebula nominations and three Hugo nominations. Her story collection, Sooner or Later Everything Falls Into the Sea, was published by Small Beer Press in March 2019, and her novel, A Song For A New Day, was released by Berkley/Penguin/Random House in September 2019.
Sarah Pinsker will read from her work on the night of March 10, 2020.
Please feel free to email any questions to Kratz.Center@goucher.edu.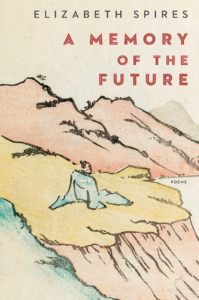 Elizabeth Spires' new book A Memory of The Future will be published on July 24th, 2018 by W. W. Norton.
"Zen-infused meditations on the limitations of memory, mortality, and the boundaries of human existence.
In A Memory of the Future, critically acclaimed poet Elizabeth Spires reflects on selfhood and the search for a core identity. Inspired by the tradition of poetic interest in Zen, Spires explores the noisy space of the mind, interrogating the necessary divide between the social persona that navigates the world and the artist's secret self. With vivid, careful attention to the minute details of everyday moments, A Memory of the Future observes, questions, and meditates on the ordinary, attempting to make sense of the boundaries of existence.
As the poems move from Zen reflections outward into the identifiable worlds of Manhattan, Maine, and Maryland's Eastern shore, houses, both real and imagined, become metaphorical extensions of the self and psyche. These poems ask the unanswerable questions that become more pressing in the second half of life. How are we changed by the passage of time? How does memory define and shape us? As Spires reminds us, any memory of the future will become, paradoxically, a memory of the past, and of forgetting."
Eleanor Kratz Denoon    (1915 - 2010)
| | |
| --- | --- |
| | The founding donor of the Kratz Center for Creative Writing was Eleanor Kratz Denoon, class of 1936. She was a tireless champion of literature, a lifelong advocate for peace, and a beloved alumna of Goucher College. |