Browsing articles in "NEWS"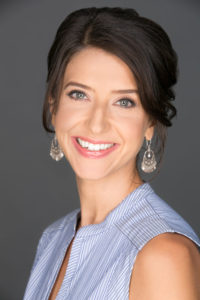 (photo by Beowulf Sheehan)
The Kratz Center is proud to welcome author Vanessa Manko this coming spring.  Ms. Manko is the author of The Invention of Exile (Penguin), which was a finalist for the Flaherty-Dunnan First Novel Prize, a Barnes & Noble Fall '14 Discover Great New Writers pick, and named one of the best books of 2014 by Kirkus Reviews. She earned her MFA from Hunter College where she was the recipient of a Hertog Fellowship. Her work has appeared in Granta, The New York Times Magazine, The Barnes & Noble Review and on NPR's Selected Shorts. She has taught writing at Wesleyan University, NYU and SUNY Purchase.
Ms. Manko will teach WRT 420 on Thursday afternoons at 12:30 in JR 228, the Kratz Seminar Room.  The author will read from her work on the night of April 17, 2019.
Please feel free to email any questions to Kratz.Center@goucher.edu.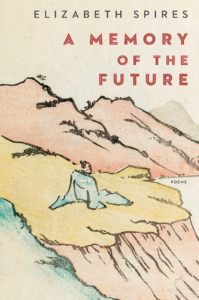 Elizabeth Spires' new book A Memory of The Future will be published on July 24th, 2018 by W. W. Norton.
"Zen-infused meditations on the limitations of memory, mortality, and the boundaries of human existence.
In A Memory of the Future, critically acclaimed poet Elizabeth Spires reflects on selfhood and the search for a core identity. Inspired by the tradition of poetic interest in Zen, Spires explores the noisy space of the mind, interrogating the necessary divide between the social persona that navigates the world and the artist's secret self. With vivid, careful attention to the minute details of everyday moments, A Memory of the Future observes, questions, and meditates on the ordinary, attempting to make sense of the boundaries of existence.
As the poems move from Zen reflections outward into the identifiable worlds of Manhattan, Maine, and Maryland's Eastern shore, houses, both real and imagined, become metaphorical extensions of the self and psyche. These poems ask the unanswerable questions that become more pressing in the second half of life. How are we changed by the passage of time? How does memory define and shape us? As Spires reminds us, any memory of the future will become, paradoxically, a memory of the past, and of forgetting."
Eleanor Kratz Denoon    (1915 - 2010)
| | |
| --- | --- |
| | The founding donor of the Kratz Center for Creative Writing was Eleanor Kratz Denoon, class of 1936. She was a tireless champion of literature, a lifelong advocate for peace, and a beloved alumna of Goucher College. |
STAFF