Jesse J. Holland M.F.A. '12 Wins Book Award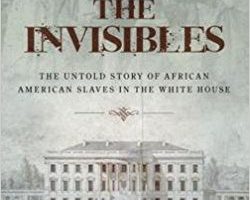 Congratulations to Trustee Jesse J. Holland M.F.A. '12, whose book The Invisibles: The Untold Story of African American Slaves in the White House has been awarded a Silver Medal in the history category from Independent Publisher.
Launched in 1996 and conducted each year to honor the year's best independently published books, the "IPPY" Awards recognize merit in a broad range of subjects and reward authors and publishers who "take chances and break new ground." Independent publishers play an important role in the world of books, offering an alternative to "the big five" conglomerated media publishers. Thanks to small presses, university presses, and self-publishing services that give experimental and entrepreneurial authors a platform, the IPPY universe is rapidly expanding — and that gives adventurous readers an abundance of choices.