New Faculty for Fall 2015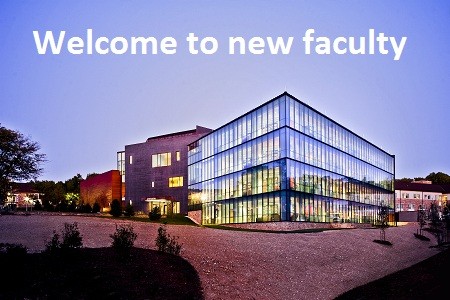 This year Goucher revised its search procedures for faculty, and this fall the college will welcome more new Asian, Hispanic, African American, and international faculty than in any previous year in Goucher's history. Goucher College is welcoming these new, full-time professors from across the academic disciplines for 2015-16 academic year: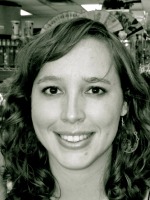 Emma Amador (Assistant Professor, History Department) is a historian whose research interests include Latin American and Caribbean history, Latino/a studies, migration, comparative ethnic studies, and women's and gender studies. She holds a doctorate from the University of Michigan, Ann Arbor, a Master of Arts in Latin American and Latino/a studies from the University of Connecticut, Storrs, and a Bachelor of Arts from Sarah Lawrence College in Bronxville, New York. Her book manuscript Welfare is Work: Social Welfare, Migration, and Women's Activism in Puerto Rican Communities after 1917 explores the role of Puerto Rican women in struggles for citizenship rights, social justice, labor reform, and decolonization. Her article "Organizing Puerto Rican Domestics: Resistance and Household Labor Reform in the Puerto Rican Disapora after 1930" is forthcoming in International Labor and Working-Class History. She has received research and writing support from the Ford Foundation Dissertation Fellowship, the Rackham Graduate School of the University of Michigan, and the Center for Puerto Rican Studies at Hunter College, CUNY.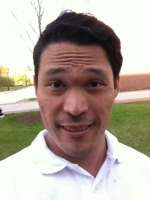 Joshua Ping Ang (Visiting Assistant Professor, Economics Department) is a graduate student in economics at the University of Connecticut, where he expects to defend his dissertation this July. He earned a Master of Arts in economics from Central Michigan University and a Bachelor of Science in computer science from Universiti Tunku Abdul Rahman in Malaysia. His areas of teaching are monetary economics, macroeconomics, and applied game theory. He has taught extensively at Central Michigan University and at the University of Connecticut. At Goucher, he will teach intermediate macroeconomics, a seminar in macroeconomics, and game theory. Ang's research combines his interests in monetary, search, and game theory. He has presented his work at national and international conferences, as well as numerous workshops at Connecticut.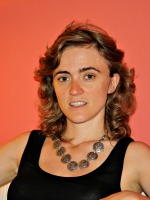 Marianna Bergamaschi Ganapini (Lecturer, Philosophy & Religion Department) is a graduate student at the Philosophy Department of the Johns Hopkins University. Her main areas of research are philosophy of mind and epistemology. She holds a doctorate from the University of Florence (Italy), and she was a visiting student at Georgetown University from 2007 to 2008. She was awarded with a Fall 2014 Sachs Fellowship, which is a dissertation-year fellowship awarded to students who are making substantial progress toward completing their dissertations. She also received the Dean's Teaching Fellowship for Spring 2015. Over the last few years, she has presented papers at several national and international conferences and workshops.
Iyun Ashani Harrison (Assistant Professor, Dance Department) is leaving a position as an associate professor of dance at Cornish College of the Arts to join the Goucher faculty. Prior to teaching at Cornish he held an assistant professor position at Webster University. Additionally, he taught on the faculty of Pacific NorthwestBallet School in Seattle. Harrison is the founder and artistic director of Ashani Dances, a Seattle-based dance company founded in 2011. He plans to move the company to Baltimore. Harrison is a graduate of The Juilliard School and received his Master of Fine Arts from Hollins University/American Dance Festival. He has danced professionally with Dance Theatre of Harlem, Ballet Hispanico of New York, Ailey II, Seattle Dance Projec,t and National Dance Theatre Company of Jamaica. Harrison's television credits include PBS's "Setting the Stage 2007" and "Who's Dancin' Now? – Arts Education in Your Community," NBC's "20th Hispanic Heritage Awards," and "The South Bank Show" in England.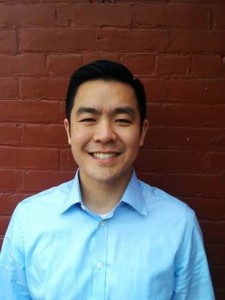 Phong Le '03 (Assistant Professor, Math & Computer Science Department) received his Bachelor of Arts in mathematics with a minor in musical studies from Goucher College in 2003. In 2009, he completed a doctorate in mathematics from the University of California, Irvine. Following that he was an assistant professor of mathematics at Niagara University. His research includes algebraic number theory and error-correcting codes. Recently he implemented inquiry-based and collaborative learning strategies in the classroom. He is excited to return to Goucher and contribute to the culture of growth and learning on campus.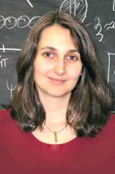 Nina Markovic (Associate Professor, Department of Physics) is an associate professor in physics and astronomy at the Johns Hopkins University. Previously, she was a postdoctoral fellow at Harvard and conducted post-doctoral research at Delft University of Technology in the Netherlands. She earned her Bachelor of Science in physics from the University of Zagred in Croatia and her doctorate in physics from the University of Minnesota. Her research is focused on quantum transport in low-dimensional systems, and she has been widely published and has presented at many international conferences. She has been awarded the National Science Foundation Career Award, the Alfred P. Sloan Research Fellowship, and the Aneesur Rahman Award for best thesis from the University of Minnesota.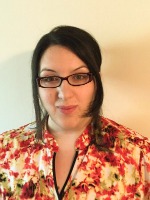 Lana Oweidat (Assistant Professor and Director of the Writing Center) comes to Goucher from Ohio University, where she earned her doctorate in rhetoric and composition and a graduate certificate in women's, gender, and sexuality studies. In addition to serving an associate director of composition and an assistant director of the student writing center at Ohio University, she taught a wide range of courses in English; women's, gender, and sexuality studies; and the Honors Tutorial College. Her research focuses on transnational feminist rhetorics and how they challenge and broaden the understanding of cultures, texts, and identities. She is also interested in multilingual composition, especially in the linguistic and cultural negotiations of multilingual writers and teachers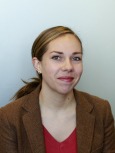 Ingeborg Iping Petterson (Post-Doctoral Fellow, Department of Chemistry) is a spectroscopist/analytical chemist whose research background involves studying the chemistry of environmental systems and natural processes and researching artificial wetland systems that were constructed to remediate different kinds of polluted ecosystems. She also has been involved in research to develop Raman spectroscopy-based instruments as new medical diagnostic tools. This technique uses laser light to obtain chemical information from a sample non-invasively and can be applied for diagnosis of various diseases. She earned a Bachelor of Science from the Catholic University of America, after which she moved to the Netherlands for graduate school. After completing her doctorate, Petterson moved to the United Kingdom for a postdoctoral research position at the University of Exeter.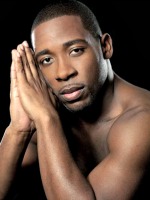 Iquail Shaheed (Assistant Professor, Dance Department) is the founder and executive artistic director of DANCE IQUAIL!, which uses dance as a conduit for combating issues of social injustice primarily experienced by the disadvantaged. He received a Bachelor of Fine Arts in ballet performance from the University of the Arts and a Master of Fine Arts degree from Purchase College, SUNY. As a professional dancer, Shaheed has worked with internationally acclaimed companies such as Compagnie Thor (Brussels), the Sean Curran Company, Ronald K Brown/ Evidence, and the Fred Benjamin Dance Company. He has also appeared in various Broadway productions, as well as on film and television and in print. he is on faculty at the Ailey School, Steps on Broadway, and Harlem School for the Arts. He has taught at Alonzo King's Lines Ballet School, Centre Stage, the Philadelphia High School for the Creative and Performing Arts High School, and Purchase College, SUNY.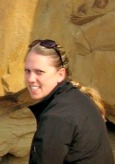 Anna Snyder (Visiting Assistant Professor of Biology, Biological Sciences) is a post-doctoral research associate microbiologist at the National Center for Cool and Cold Water Aquaculture in the Department of Agriculture. She earned a Bachelor of Arts in cell and molecular biology from Washington & Jefferson College and a doctorate in biology from West Virginia University, where she was also a guest lecturer. Her research includes microbiology, symbiosis, and molecular biology, and she has been widely published and has presented at a number of conferences. Snyder has been involved in a number of community and outreach efforts, including serving as a mentor for high school and undergraduate students and their research.