Jane Austen Scholar-in-Residence Program Accepting Applications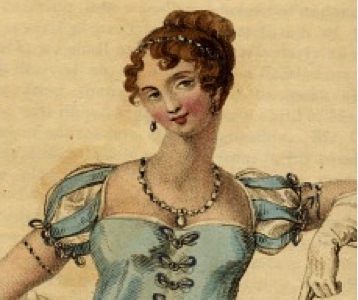 Goucher College is now accepting applications for its competitive Jane Austen Scholar-in-Residence program, which offers the selected scholar a week to research in Goucher's extensive Austen collection, work with related undergraduate classes, and present a public lecture on an Austen-related topic. The grant also provides a $1,000 stipend, travel expenses, and accommodations.
Interested scholars should send a vita, research and lecture proposal, and two confidential letters of recommendation to Tara Olivero, curator of special collections and archives. Applications can be submitted either electronically to Tara.Olivero@goucher.edu or in hard copy to Goucher College Library, The Athenaeum, 1021 Dulaney Valley Road, Baltimore, MD 21204.
As the library will be celebrating the bicentennial of Emma's publication in 2015-2016, special consideration will be given to lecture proposals with a connection to that novel.
Application materials are due by March 27, 2015. The selected scholar will complete the residency during the 2015-2016 academic year.
Goucher established the Jane Austen Scholar in Residence program in 2000 to celebrate the 25th anniversary of the collection's donation by Alberta Hirshheimer Burke, a Goucher alumna of the Class of 1928. Over a period of 40 years, Burke and her husband, prominent Baltimorean Henry Burke, collected Austen first editions and rare period publications related to the life and landscape of rural England. This nationally renowned collection also includes Alberta Burke's own notebooks of Austen-related memorabilia and correspondence with Austen collectors and scholars.
For an overview of the Burke Austen collection, see the collection's finding aid. To see previous Austen Scholars, visit here. For additional information, contact Tara Olivero, curator of special collections and archives, at Tara.Olivero@goucher.edu.