Gay Berlin: Birthplace of a Modern Identity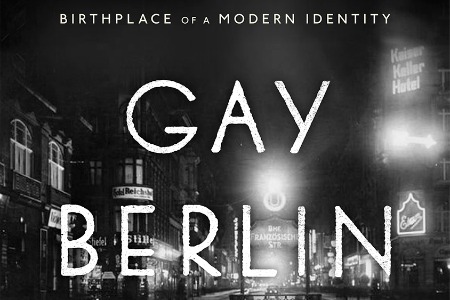 Author and historian Robert Beachy, Ph.D., will lecture on his new book, Gay Berlin: Birthplace of a Modern Identity, on Wednesday, December 10, at 5:30 p.m. in the Batza Room of the Ungar Athenaeum. The book examines the ways in which the uninhibited urban sexuality, sexual experimentation, and medical advances of pre-Weimar Berlin created and molded our modern understanding of sexual orientation and gay identity. Beachy's talk will situate the origins of modern male and female homosexual identity in Germany between the 1860s and the Weimar Republic.
This event is free and open to the public, and no tickets are required. For more information, contact Chelsea Shields, history instructor, at chelsea.schields@goucher.edu or Matthew Hale, associate professor and chair of the Department of History, at matthew.hale@goucher.edu.
Beachy taught in Goucher's Department of History from 2003 to 2014 and is now an associate professor of history at the Underwood International College of Yonsei University in Seoul, South Korea. He has authored and edited numerous works on German history, including The Soul of Commerce: Credit, Property and Politics in Leipzig, 1750-1840 (Brill, 2005); German Civil Wars: Nation Building and Historical Memory, 1756-1914 with James Retallack (Oxford, forthcoming); and Long Knives: Homosexuality in Nazi Germany (in preparation).
For his research on German history and the history of sexuality, Beachy has received numerous grants, fellowships, and awards, including the American Historical Association's Higby Prize for the best article in European History in 2010-2011, an Andrew W. Mellon Fellowship at the Center for Advanced Study in the Behavioral Sciences (2010-11), an American Philosophical Society Franklin Research Grant (2010), and the prestigious John S. Guggenheim Memorial Foundation Fellowship (2009-10).
Beachy earned his B.A. at Earlham College and his M.A. and Ph.D. degrees at the University of Chicago.
His lecture at Goucher is sponsored by the Laura Graham Cooper Lecture Fund and the college's Department of History.