Goucher College Receives Maryland State Park Advisory Commission Award of Excellence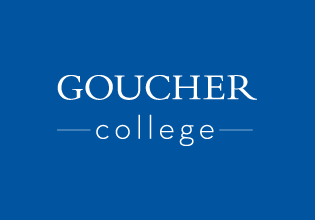 The Governor's Maryland State Park Advisory Commission will recognize Goucher College's Sarah T. Hughes Field Politics Center for its dedication and commitment to the well-being of Maryland state parks at a ceremony to be held on Thursday, May 8, at 10 a.m. in the Batza Room of the Athenaeum.
In July 2013, Mileah Kromer, director of the Sarah T. Hughes Field Politics Center, reached out to the Maryland Park Service to initiate a collaborative research project on resident perceptions of Maryland state parks. In exchange for the inclusion of a series of questions on the October Goucher Poll, which is conducted under the auspices of the Field Politics Center, the Maryland Park Service gave students firsthand experience working with a governmental agency and the opportunity to present their work to members of the Maryland Department of Natural Resources.
Under Kromer's guidance, Goucher undergraduate students helped design the survey instrument, analyzed data, and co-authored a report, Residents Perceptions of Maryland State Parks: An analysis of Use, Activities, Goals, and Barriers to Visitation. This report provided the Maryland Park Service with information regarding perceptions of the use, activities, goals, and barriers to park visitation among Maryland adult residents.
"Working with the Maryland Park Service on this project was a tremendous experience for our students," said Kromer. "It is simply wonderful to see Goucher's commitment to experiential learning translated into useful policy research."
The information proved to be very valuable to Maryland Park Service staff and leadership, allowing them to better understand guests and to enhance the visitor experience in state parks.
The Goucher Poll conducts surveys on public policy, economic, and social issues in Maryland to improve public discourse in the state by providing neutral and nonbiased information on citizen perceptions and opinions. Goucher College supports the Goucher Poll as part of its mission to instill in its students a sense of community where discourse is valued and practiced. The poll is fully funded by the Sarah T. Hughes Field Politics Center endowment and does not take additional funding from outside sources.
Launched by former Maryland Governor Parris N. Glendening in 2001, the Governor's Maryland State Park Advisory Commission consists of 12 members who make recommendations for the governor and the secretary of natural resources and propose new or enhanced management and implementation strategies that improve and promote the Maryland state park system.