Maryland General Assembly Honors President Sanford J. Ungar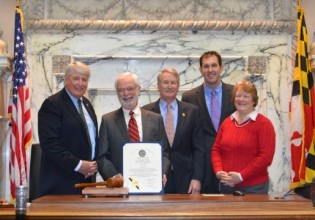 Goucher College President Sanford J. Ungar was honored for his service to higher education with commendations from both the Maryland State Senate and the House of Delegates. On March 6, Ungar was presented with resolutions in front of the entire General Assembly on the floors of both houses of the state legislature in Annapolis.
For more information, click here.