Short Films That Are Long on Learning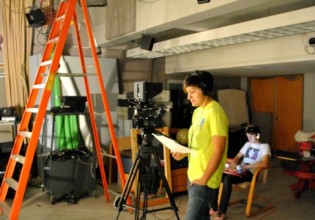 Goucher's Jenna Sumar '15 and Cuong Nguyen '14 soon will be showcased in the Second Annual Best of Baltimore Student Film Festival.
It's the second time Daniel Marcus, associate professor of communication and media studies, has submitted students' work for the event. He said screening films before a live audience can be an important step in the creative process for students. "In today's world you can always put things on the Internet, but you don't get the experience of seeing people watch it," he said. "The interaction with the audience is useful."
Jenna created her short film, It's a Dragumentary, Hunty, as a final project in an introductory film and video production class at Goucher. "As far as expectations were, I kind of went a little further just because I cared about the subject," she said. The communication and media studies major, who is also involved in Goucher's digital arts graduate program, profiled two friends involved in the Pennsylvania drag queen scene. "I was hoping to be able to capture them as artists," she said. "It was important to me to be able to showcase these guys so people can recognize what they do."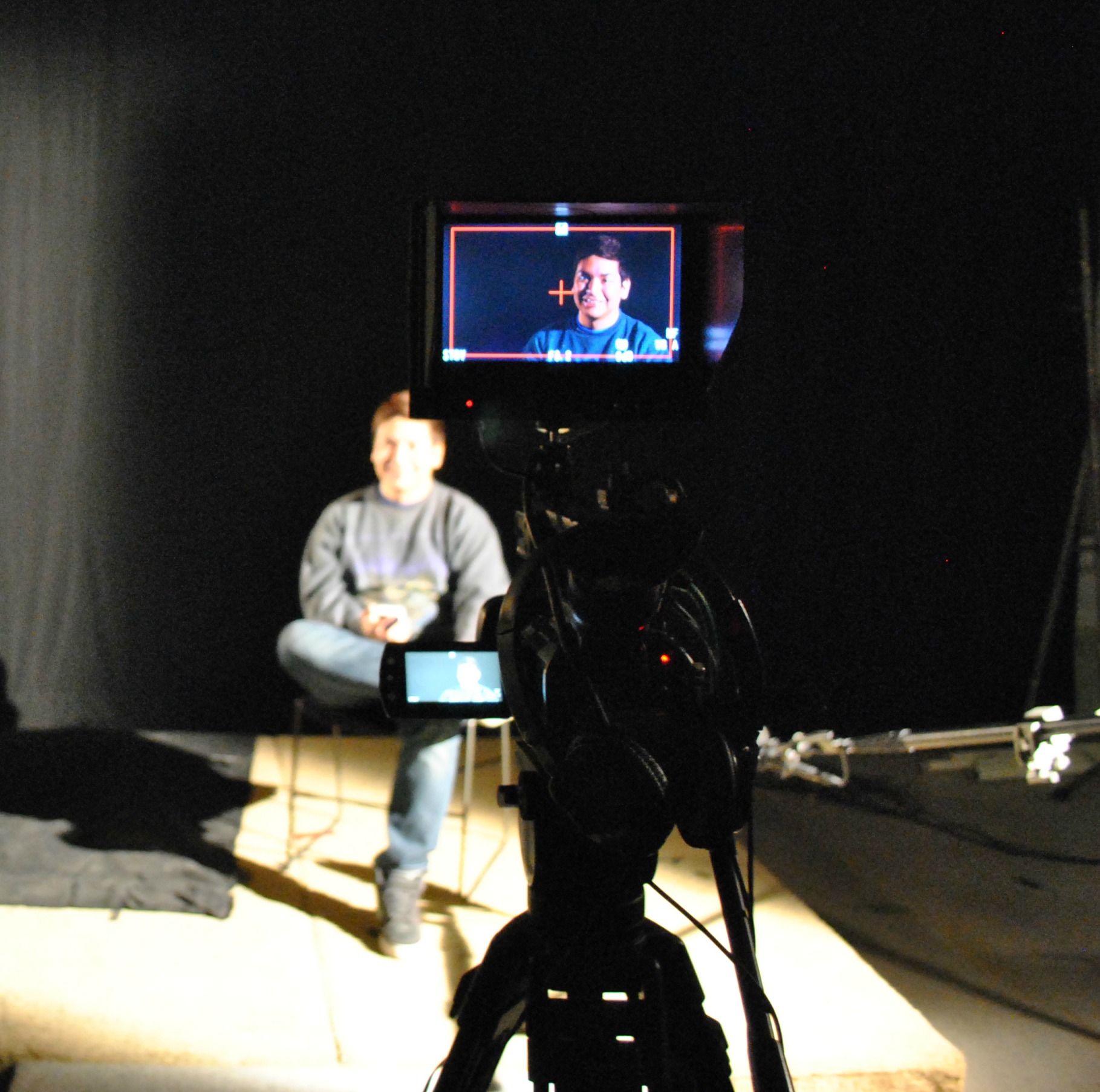 Jenna and Cuong will join students from Johns Hopkins, MICA, Morgan State, Towson, Stevenson, the University of Baltimore, and UMBC in showing their work. Marcus said it's nice to gather young filmmakers in one spot. "Baltimore is an attractive place for young people now after graduating," he said. "People get inspired when they see what other people are doing … there is a creative scene out there."
He said he chose the two students because both had a strong style in their work. "They put a lot of time and preparation into thinking it through, and I think they compress a lot of information into a short amount of time," he said. "Each makes us think about a topic in a new way."
Cuong, an interdisciplinary major in choreography, computer music, and film, created his short film, Motion, in an advanced video production class at Goucher. It is his second time in the festival and Jenna's first.
Jenna said she learned a lot making the short film, which was shot in just one day on campus. "It's my first full-length project I've put together," she said. "The whole thing was a learning experience: the shooting, the editing, and even just the organizing."
But Jenna said she also learned more about drag with her in-depth look. "They're my friends, so I know what they do, and I see them perform. But when they first started doing drag, there were so many things I had no idea about," she said. "I thought this is something people don't know about … these guys are showing people it's an art, and it's more than getting dressed up."
View both films, and others, at the Second Annual Best of Baltimore Student Film Festival, supported by the Maryland Film Office. The event is on Thursday, February 27, at 7:30 p.m. at the Creative Alliance of Baltimore. Tickets, which are $12 for the general public, can be reserved here.
A link to Jenna's documentary can be found here.