President Ungar Attends White House Higher Education Summit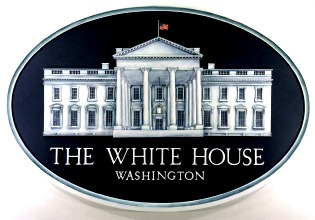 Goucher College President Sanford J. Ungar is attending a White House event today, January 16, focused on increasing college opportunity for low-income and disadvantaged students. The summit of education leaders is scheduled to include remarks from President Barack Obama, First Lady Michelle Obama, and U.S. Secretary of Education Arne Duncan.
Ungar and other leaders from higher education, philanthropy, business, and city and state governments are participating in this daylong event, which is part of the White House's launch of an action plan to make college more accessible to low-income and other students.
Prior to the summit, the administration sought voluntary commitments from colleges on how they plan to increase efforts to help low-income students. Ungar submitted the following statement, in part, outlining Goucher's initiatives to further increase the number of low-income students enrolled at and graduating from Goucher, as well as ways to build on the college's current efforts:
Beginning with this year's admissions cycle, Goucher will meet a higher level of financial need through scholarships and grants for appropriately qualified students. High-achieving, low-income students will have 78 percent of their need met through this program, and low-income students with more modest credentials will have 60 percent of their need met.
Through its partnership with the Greater Baltimore Urban League, the college will host a Saturday Leadership Program on March 8, 2014 – a citywide initiative to help students from underrepresented groups in Baltimore learn essential skills necessary to thrive in higher education – literacy training, academic support, and self-esteem cultivation. Goucher commits to working to turn this program into an annual event.
Building on existing efforts, Goucher's Educational Opportunity Program (EOP) continues to provide financial aid packages without loans to first-generation Maryland college students from underserved socioeconomic backgrounds who exhibit intellectual promise, motivation, and high achievement in high school.
The Goucher Prison Education Partnership, which began in 2012, provides men and women incarcerated in Maryland the opportunity to pursue a liberal arts degree, with the guidance of Goucher faculty and students. There are 60 inmates in two institutions enrolled in the program. In addition to college-level courses, remedial classes are offered for those in the prisons who need further preparation. On-campus remediation efforts include assistance with general academic and study skills.
"It is imperative that educators and the general public focus their attention on the issue of inequities in college access and success," said President Ungar. "I am proud to be part of this important discussion, and pledge that Goucher College will continue its long-standing commitment to attracting, supporting, and educating talented students regardless of need or background."