Heartbeat: Israeli and Palestinian Youth Musicians to Perform at Goucher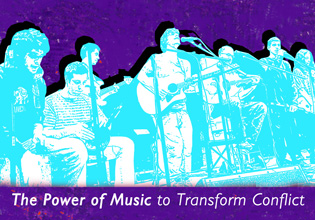 Heartbeat, a musical group and nonprofit organization, will perform at Goucher on Sunday, November 17, at 3:30 p.m. in Hyman Forum of the Athenaeum.
This event is free, open to the public, and tickets are not required. Refreshments will be served following the 90-minute program.
Heartbeat will perform its youth musicians' original music and will present interactive workshops and share their experiences of growing up amid the Israeli-Palestinian conflict, highlighting their creative effort to build a better future.
Founded in 2007, the group aims to unite Israeli and Palestinian youth to build trust and transform conflict through the power of music. The musicians accomplish their musical dialogue in Arabic, English, French, and Hebrew, with the help of hip-hop, jazz, folk, and rock.
For more information, contact Yona Gorelick, associate director of Goucher Hillel, at 410-337-6404.
The event is sponsored by Goucher's Social Justice Committee, Goucher Hillel, the Peace Studies Program, and Amnesty International.