Goucher Poll Asks Maryland Citizens About Same-Sex Marriage, Immigration, and Marijuana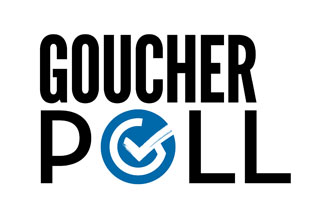 The Goucher Poll asked Maryland citizens for their opinions toward same-sex marriage, immigration, and marijuana. Highlights of the results regarding these pressing issues in the state are detailed below.
When asked their opinion on the effects that same-sex marriage has had on Maryland society since it became legal last year, 28 percent of citizens indicate it has changed Maryland society for the better, and 44 percent indicate it has had no effect. Twenty-three percent indicate it has changed Maryland society for the worse.
Marylanders are divided in their opinions toward the new gun laws the state government passed last year and recently implemented on October 1. Twenty-seven percent of Marylanders think the new gun laws are "too strict," while 32 percent think they are "not strict enough." Another 23 percent think they are now "about right."
The majority of Maryland residents (53 percent) continue to support allowing a pathway to U.S. citizenship for undocumented immigrants; however, this support has waned since October 2012. Twenty-six percent of residents believe undocumented immigrants should be required to leave their jobs and the United States, while 15 percent support a temporary guest-worker program.
Fifty-one percent support making marijuana use legal in the state, while 40 percent oppose legalization. Ninety percent of Marylanders support the use of marijuana for medical purposes, if prescribed by a doctor. Finally, when asked about the consequences for possessing small amounts of marijuana, 49 percent of residents support policies that focus on fines, and 34 percent are in favor of rehabilitation. Six percent prefer measures that focus on jail time.
"When it comes to marijuana use in the state, a slight majority of Marylanders support legalization for small amounts, and a large majority support the drug's use for medicinal purposes," said Mileah Kromer, director of the Sarah T. Hughes Field Politics Center. "Citizens of the state also seem to support the decriminalization of marijuana, favoring policies that focus on rehabilitation and fines, rather than jail time for possession. This will be an issue to watch for the upcoming legislative session."
The poll, conducted October 27-31, surveyed a dual-frame (landlines and cell phones) random sample of 665 Maryland residents and has a margin of error of plus or minus 3.8 percentage points. The sample is of all Maryland residents and does not restrict by registered or likely voters.
For more information, including the survey methodology and survey question design, please click here.
­­
Additional crosstabs of the survey results are available upon request, and Mileah Kromer, the director of the Sarah T. Hughes Field Politics Center, is available for comment. She can be reached at mileah.kromer@goucher.edu or 724-840-0990. For additional media requests, please contact Kristen Pinheiro, director of media relations, at 443-253-3680 or kristen.pinheiro@goucher.edu.