'Bad Faith: When Religion Goes Wrong and How We Can Make It Right'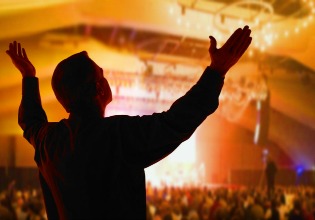 Goucher College is proud to present "Bad Faith: When Religion Goes Wrong and How We Can Make It Right," a conversation with Christian leaders, on Wednesday, October 9, at 7 p.m. in Hyman Forum of the Athenaeum.
A distinguished group of regional leaders of several Christian denominations will discuss the ecumenical and interfaith work of the Christian community in the Baltimore area—involving gun control, the death penalty, immigration, and environmentalism—why religion has been used for the bad, and how it might be used for the good.
Panelists will include:
Rev. Alvin Gwynn, President of the Interdenominational Ministerial Alliance
Bishop Wolfgang Herz-Lane, Delaware-Maryland Synod (Evangelical Lutheran Church in America)
Kathryn Johnson, Church of Christ, Scientist
Right Rev. Dennis J. Madden, Bishop, Archdiocese of Baltimore
Bishop Marcus Matthews, United Methodist Church, Baltimore/Washington Conference
Right Rev. Eugene Taylor Sutton, Bishop of Maryland, Episcopal Diocese of Maryland
Sanford Ungar, president of Goucher College, will moderate.
The Goucher Christian Fellowship will hold a follow-up discussion at 9 p.m. in the Geen Community Center.
This event is free and open to the public, and tickets are not required.
For more information, contact Ann Duncan, Department of Philosophy and Religion, at ann.duncan@goucher.edu or 410-337-3011.
This event is sponsored by Goucher's Department of Philosophy and Religion, the college's Janet J. Harris Fund, and the Central Maryland Ecumenical Council.