Pianist Martin Jones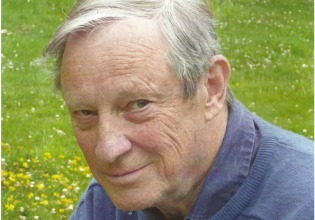 English pianist Martin Jones will perform works by Claude Debussy, Igor Stravinsky, and Virginia composer Bruce Mahin on Tuesday, October 1, at 8 p.m. in Goucher College's Merrick Lecture Hall.
The concert is free and open to the public, and tickets are not required. Contact Kitty Gratz, Music Department program assistant, at (410) 337-6276 or kgratz@goucher.edu for more information.
Jones, a prolific recording artist trained at London's Royal Academy of Music, has been one of Britain's most highly regarded solo pianists since first coming to international attention in 1968 when he received the Dame Myra Hess Award. He has recorded the complete works of Claude Debussy, Felix Mendelssohn, Johannes Brahms, Percy Grainger, Karol Szymanowski, and Igor Stravinsky, as well as the sonatas of Alun Hoddinott. He is recording Mahin's complete set of 12 "Paris Préludes" while on tour, with expected release in 2014.
Jones has given recitals throughout Great Britain, and in the United States he has served as jury member on a number of international piano competitions and performed in New York, Washington, Florida, Tennessee, Louisiana, Texas, Utah, Wisconsin, and California.  Jones also is often heard on the BBC, and he played the piano solos in the Oscar-nominated soundtrack of the film "Howard's End."
This event is sponsored by the Goucher College Music Department.