Goucher Welcomes First-Year Students and Asks How They're Faring Their First Week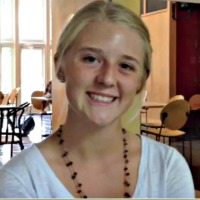 Goucher College is glad to welcome our new first-year students, the Class of 2017. Like all Goucher students, they are certainly an impressive bunch.
"I have been deeply impressed by the enthusiasm and spirit of the Class of 2017," says Bryan Coker, vice president and dean of students. "They are a well-prepared group who bring a diversity of interests, talents, and perspectives to the table. I am excited about the contributions they will undoubtedly make to our campus community. "
More than one-quarter of the first-year students were ranked graduated in the top 10 percent of their high school graduating classes, and nearly half were in the top 20 percent. Their average SAT (combined Critical Reading and Math) was 1,158, up 30 points from last year, and their average ACT composite score was 26.
While in high school, 47 percent received academic awards; 64 percent were involved with the fine and performing arts; 53 percent participated in athletics; and 88 percent performed community service.
And these new students are diverse, too. Members of the Class of 2017 came to Goucher from 359 high schools in 39 states, the District of Columbia, and eight countries beyond the United States. More than a quarter of them are multicultural.
"From the day they arrived on campus, I've been impressed by their engagement with new-student orientation activities and their participation in events such as the barbecue at the president's house, the Orioles game at Camden Yards, author Colum McCann's presentation in the Hyman Forum of the Athenaeum, the campus job fair, and our Opening Celebration," says Michael J. O'Leary, vice president for enrollment management. "I'm confident they will carry that same spirit of engagement and purpose into their Goucher classroom experience. We are both pleased and proud to welcome this talented group of students—and their families—to the Goucher community."
The question now is: Are these students as glad to be at Goucher as we are to have them here? Several new students were polled about how they are faring during their first week of life and learning and Goucher.
Click on their photos to see their short video responses.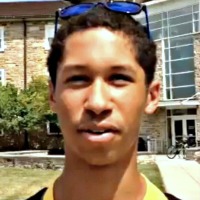 Nathan Wilinski
Atlanta, GA
"I'm spending a lot of time doing homework, but it's a lot of fun learning new stuff."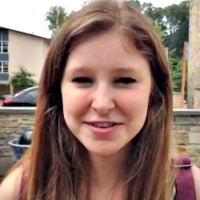 Rachel Angelica Engle
Perm, Russia
"My first week here at Goucher has been amazing. The people here are so genuine and so smart, and it's just a really great environment to be in."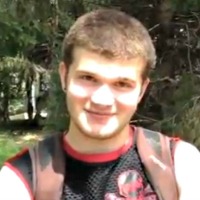 Samuel Kohn-Levitt
Bronx, NY
"My classes are amazing; my teachers are all wonderful, and it's just a great experience."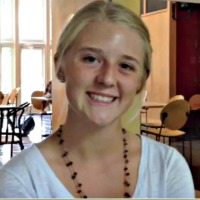 Annie Carter
Ann Arbor, MI
"So far my first week has been a memorable experience, and I can't wait for more."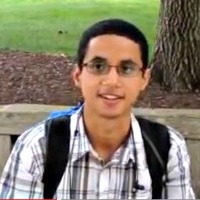 Julian Valdez
Baltimore, MD
"I'm loving Goucher so far. My classes have been going very smoothly."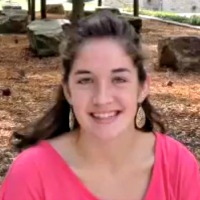 Libby Brudner
Houston, TX
"Everyone is so welcoming here, and it's just a wonderful community of people who are all so eager to learn, and it's awesome."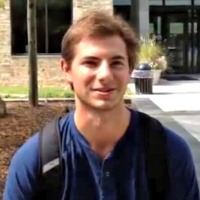 Sam DiStefano
Boston, MA
My first week with classes has gone really well so far. I've met a bunch of cool people, and I'm already having a lot of fun."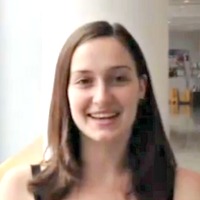 Michelle Berry
Middlefield, CT
"The [orientation committee] leaders have been very helpful…. They've been helping me find my way around campus,know which dining halls are open — basic things that make you feel more comfortable here at Goucher."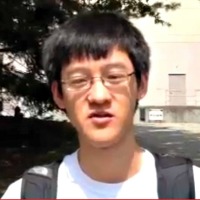 Jonathan Doan
Atlanta, GA
"My first week's been great. I really love the classes here; the community is great, tons of really nice people, really close-knit."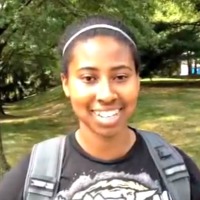 Kadeejah Braxton
Rockville, MD
"My first week has been really great. It's been easy to transition into the classes, and the community has been very welcoming. I like it here."