'The Clergy Sex Abuse Crisis: Through the Lens of an Insider'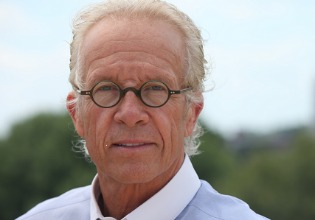 Attorney Jeff Anderson will give a talk titled "The Clergy Sex Abuse Crisis: Through the Lens of an Insider" on Wednesday, October 23, at 4:30 p.m., in Buchner Hall of Goucher College's Alumnae/i House.
This event is free and open to the public, but tickets must be reserved at www.goucher.edu/tickets or by calling 410-337-6333.
Anderson is widely recognized as a pioneer in sexual abuse litigation and a champion of survivors of childhood sexual abuse. In nearly four decades as a litigator he has represented thousands of clients and has tried more than 250 jury trials to verdict.
Anderson is credited with being instrumental in exposing the Catholic Church's large-scale cover-up of abuse by priests stemming back to the early 1980's. As one of the first trial lawyers in America to publicly and aggressively initiate lawsuits against sexual predators, his efforts have obtained justice for thousands of survivors of childhood sexual abuse and has punished the institutions and leaders who protect abusers.
He appeared on major stories airing on CBS, NBC, ABC, CNN, BBC, and Italian Public Television. In addition, Anderson has been featured in articles and profiles in The New York Times, The Washington Post, The Los Angeles Times, and People magazine, among numerous other publications.
Anderson is also a frequent lecturer, survivor advocate, and author who argues for legislative and judicial protection of children and the prevention of childhood sexual abuse. In 2009, he received the National Crime Victim Bar Association's Frank Carrington Champion of Civil Justice Award for his extraordinary efforts to pursue justice for victims of crime through civil litigation.