Goucher Launches Book Studies Minor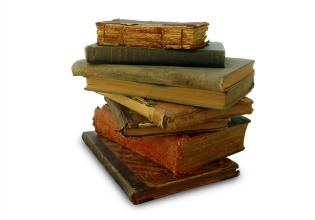 Goucher College will launch a rare undergraduate academic program in book studies, starting this fall. The 18-credit, interdisciplinary minor will explore the past, present, and future of the book. Faculty and staff from the departments of Art and Art History, English, and History, and Goucher's library will teach a variety of courses on the history, design, and archaeology of the book; bibliography; reception studies; and the history of libraries.
Through hands-on experience with books and archival materials, students will not only explore books in their many forms (from the cuneiform tablet to digital media); they also will gain a more nuanced understanding of the cultural, social, political, visual, and literary dimensions of the book and its fundamental role in shaping the transmission of knowledge over time and across cultures. Given the rapid changes in the technology of the book and textual media, it is arguably more important than ever to engage books of the past – and of the future – as complex material objects and as sources of interpretable texts and images.
Courses in book studies at Goucher will give students numerous opportunities for hands-on learning through the art of bookmaking, the close examination of a wide range of books, as well as primary and secondary research on books.
Goucher's book studies courses will involve materials housed in the college's special collections, as well as world-class collections housed in nearby libraries and museums, including the Library of Congress, the Walters Art Museum, the Johns Hopkins libraries, and the Folger Shakespeare Library.
After graduation, book studies minors might apply their knowledge toward graduate studies in the humanities, a master's in library science, a career in the expanding field of digital media, or work in an historical society.
For more information about Goucher's new book studies minor, please see http://www.goucher.edu/academics/book-studies or contact April Oettinger, the program's chair, at 410-337-6496 or april.oettinger@goucher.edu.