Collective Dance Showcase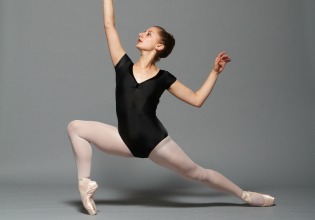 Goucher's Summer Arts Institute will feature a showcase of performances by local dance companies and independent artists on Saturday, July 13, at 7:30 p.m. in the Todd Dance Studio Theater on the college's campus.
The Collective Dance Showcase will feature established, Baltimore-based artists and dance companies such as Full Circle Dance Company, The Collective, Effervescent Collective, Deep Vision Dance Company, and VTDance — all of which involve local Goucher dance alumnae/i. The show is open to the public, and admission at the door is $15.
The Goucher College Summer Arts Institute Collective Dance Showcase was started in 2010 to highlight the local dance scene, as well as Goucher graduates who chose to pursue dancing careers in Baltimore. This performance will give a sneak preview of new dance works for the upcoming season, and there will be a question-and-answer session with dancers after the show.
The showcase is a highlight of the Summer Arts Institute, an annual two-week program for students ages 12-18 that was created to expose young people to the professional art world through instruction, workshops, and performances. For more information about the Goucher Summer Arts Institute, including other scheduled performances, contact Program Director Linda Garofalo at 410-337-6493 or linda.garofalo@goucher.edu.