Goucher's College's Latest Greenhouse Gas Emissions Progress Report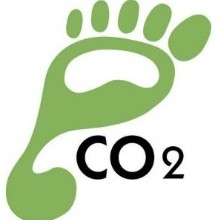 Goucher College continues to implement recommendations outlined by its first climate action plan to achieve the goal of reducing its greenhouse gas (GHG) emissions 20 percent by 2020.
In the most recent GHG inventory it has been reported that since 2009 there has been an overall 3.8 percent reduction in GHG, while in the same time frame the campus building footprint has increased by 13 percent.
Even with the additional challenge of compensating for an increase of spaces on campus to heat, cool, and power since the initial GHG assessment in 2009, there has been a 16 percent reduction in natural gas and oil consumption for heating per square foot and a 19 percent reduction in electricity consumption for cooling per square foot.
The climate action plan was required by the American College and University Presidents' Climate Commitment, which Goucher President Sanford J. Ungar signed in the summer of 2007. Reporting requirements dictate within three years and at least every other year thereafter, participants are committed to updating their GHG emissions inventories, and within four years and at least every other year thereafter, participants are committed to completing a report describing progress in implementing their climate action plans.
The plan commits Goucher to reducing its total GHG emissions by 20 percent below its 2009 emissions by 2020.
To achieve this, the college has instituted such initiatives as:
• ensuring all new buildings or major renovations to existing buildings are planned with the goal of achieving at least a Silver rating according to the U.S. Green Building Council's Leadership in Energy and Environmental Design (LEED) Green Building Rating System
• partnering with a sustainable waste management company
• purchasing green power to meet 100 percent of the college's electricity use
• installing water and energy meters on all campus buildings to monitor usage
• implementing more energy-efficient lighting
• updating building controls for the heating and cooling systems.