Goucher Presents 10th Annual Philosophy Conference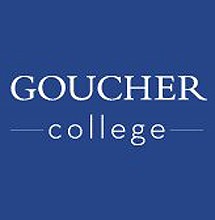 VERITAS: the Philosophy Club of Goucher College, in collaboration with the Goucher Philosophy Department, is holding its 10th annual conference on Saturday, April 20, starting at 9 a.m. in Buchner Hall of the Alumnae/i House.
The keynote speaker will be Dr. Peg Birmingham, a professor of philosophy who teaches and conducts research in the areas of political thought, ethics, and feminist theory at DePaul University. She is particularly interested in modern and contemporary political thought, emphasizing the texts of Hobbes, Rousseau, Arendt, Heidegger, Kristeva, and Foucault.
The schedule of events is as follows:
9:30-10 a.m.: Breakfast
10-11:10 a.m.: Nietzsche I
     – Kathryn Dehler – Nietzsche and Distance: Moving Away from "Human Being"
     – Ben Hollander – Why the Death of God Is Not Enough
11:10-11:25 a.m.: Break
11:25 a.m. to 12:35 p.m.: Nietzsche II
     – Artyom Keller – Embracing the Chaos: Escaping Nihilism Through Nietzsche
     – Catherine Hawley – Decisions, Decisions: Nietzsche, Heidegger, and Learning to Live in the Chaos
12:35-1:35 p.m.: Lunch
1:35-3:10 p.m.: Time, Functionalism, and Coming Out
     – Emily Polasik and Sophia Kurek – Dancing Through Relational Time
     – Matthew Duvalier McCauley – A Defense of the Proper Functionalist Theory of Warrant
– Zachary Kohn – Coming Out as Religious in College: A Journey
3:10-3:25 p.m.: Break
3:25-4:35 p.m.: Foucault I
     – Nicholas Manta – Idleness and the Normalization of Work
     – Jacob Wartenberg –A Global Panopticon: The Effect of Information Technology on Modern Society
4:35-4:50 p.m.: Break
4:50-6 p.m.: Foucault II
     – Charles Keiffer – Our Political Addict: Applying Foucault to Our Modern Concept of the Problem of Substance Abuse
     – Jeff Bessen – Survival of the Fittest: The Evolution of a Darwinian World
6-6:15 p.m.: Break
6:15-7:45 p.m.: Keynote
      – Peg Birmingham – Revolutionary Declarations: The Status of Human Rights