Go-Go Live: An Evening with Author Natalie Hopkinson and DJ Stylus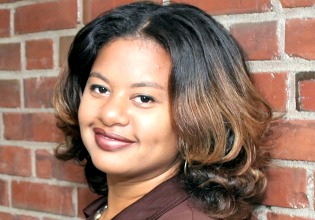 Goucher College is presenting "Go-Go Live: An Evening with Author Natalie Hopkinson and DJ Stylus" on Thursday, April 11, at 8 p.m. in the Gopher Hole. Hopkinson, author of Go-Go Live: The Musical Life and Death of a Chocolate City, will give a talk on go-go music and black cultural production. The talk will be followed by a book signing and a performance by DJ Stylus, who will spin classic go-go music.
Hopkinson is a journalist, author, scholar, historic preservationist, and lecturer at Georgetown University's master's journalism program. She was a Phi Beta Kappa graduate of Howard University in political science and earned her master's and doctoral degrees from the University of Maryland, College Park's Philip Merrill College of Journalism. Her doctoral work showed Jurgen Habermas' theory of the public sphere at work in Washington, DC's go-go music culture. The book version of her dissertation, Go-Go Live: The Musical Life and Death of a Chocolate City,was published by Duke University Press in 2012 and was named one of SPIN magazine's top 10 music books of 2012. She also co-authored Deconstructing Tyrone: A New Look at Black Masculinity in the Hip-Hop Generation in 2006.
She began her career as a writer and editor in The Washington Post's Style and Outlook (Sunday Opinion) sections and later joined the Post-owned Slate Group as a member of the founding team of editors of The Root, a web journal of politics and culture. Her commentary and writing have appeared in The Washington Post, The Wall Street Journal, Slate, NPR, The New York Times, and the BBC.
After getting his start as a DJ while living in the Netherlands, DJ Stylus has since launched a successful career in the Washington, DC, music scene. Dubbed "The Vibe Conductor" by his fans, DJ Stylus takes a hip-hop approach to mixing and applies it to music ranging from overlooked classics to the newest progressive electronic sounds. He is a resident DJ with Axel F, an event launched with partners Jahsonic and Adrian Loving. He is also a founding member of The POEM-CEES, who are nationally recognized for fusing the best of the poetry and hip-hop worlds. Stylus has performed at all of the major venues in DC and won back-to-back awards from the Washington Area Music Association for best hip-hop DJ.
This event is free and open to the public. For more information, contact Nsenga Burton, associate professor and chair of the department of communication and media studies, at nsenga.burton@goucher.edu or 410-337-3020 or Aisha Rivers, program coordinator for student engagement, at aisha.rivers@goucher.edu or 410-337-6243. 
Event sponsors are the Department of Communication and Media Studies; the Department of Africana Studies; the Department of Women, Gender, and Sexuality Studies; the Department of Music; the Lectures and Fellowships Committee; the Office of Student Engagement; and the Isabelle Kellogg Thomas Lectureship Fund.