Kratz Center for Creative Writing Presents Kyoko Mori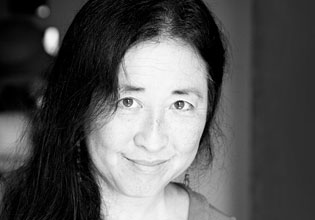 Goucher College's Kratz Center for Creative Writing is presenting a reading, discussion, and book signing by its Spring 2013 Writer-in-Residence, Kyoko Mori, on Tuesday, April 2, at 7 p.m. in Buchner Hall of the Alumnae/i House.
This event is free and open to the public, and walk-ins are welcome. For more information, contact the Kratz Center at kratz@goucher.edu.
A novelist, short story writer, and essayist, Mori is the author of the awarding winning Shizuko's Daughter, which The New York Times hailed as "a jewel of a book, one of those rarities that shine out only a few times in a generation."  Her most recent book is a memoir, Yarn: Remembering the Way Home (2009). She has also published a book of essays titled Polite Lies, a memoir titled The Dream of Water, and the novels: Stone Field, True Arrow and One Bird. Her essays and short stories have appeared in journals such as The American Scholar, The Missouri Review, Harvard Review, and The Kenyon Review.
Mori was born in Kobe, Japan, and moved to the United States in 1977. She holds a doctorate in English with a concentration in creative writing from the University of Wisconsin-Milwaukee. Prior to her current position as a professor of creative nonfiction and fiction at George Mason University, she was a Briggs-Copeland lecturer in creative writing at Harvard University.
Mori is teaching an advanced fiction writing workshop and conducting tutorials with prose writers this spring at Goucher College.