Reform v. Rights: Gun Violence in America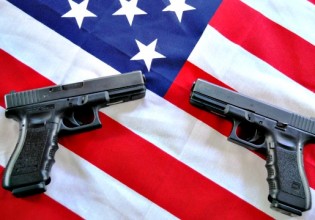 This balanced panel of experts will debate U.S. gun reform as Goucher College's Spring 2013 President's Forum presentation on Monday, April 15, at 8 p.m. in the Hyman Forum of the Athenaeum:
Colleen Barry, associate professor and associate chair for research and practice, the Johns Hopkins Bloomberg School of Public Health
Sen. James Brochin, Democrat, District 42, Baltimore County
Josh Horwitz, executive director, Coalition to Stop Gun Violence
Jeffrey Swanson, professor in psychiatry and behavioral sciences, Duke University School of Medicine
Gayle Trotter, general counsel, Independent Women's Forum, and a conservative writer and political commentator
Goucher College President Sanford J. Ungar will moderate.
This event is free and open to the public, but tickets must be reserved at www.goucher.edu/tickets or by calling 410-337-6333.
Sponsored by the Roszel C. Thomsen Lecture Fund, the President's Forum at Goucher College brings to campus notable figures from various fields and backgrounds for incisive discussions and lively debates on today's most vital issues. Presented several times a year, the Forum is an open invitation to the members of our community—both on campus and beyond—to participate in the intellectual life of the college through open dialogue on topics both relevant and timely.