2013 Roxana Cannon Arsht '35 Center for Ethics & Leadership Visiting Scholar: Daniel Goleman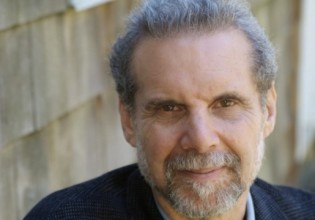 Goucher College's Roxana Cannon Arsht '35 Center for Ethics and Leadership is presenting "Leadership: The Power of Emotional Intelligence," a talk by internationally known psychologist Daniel Goleman on Thursday, April 18, at 8 p.m. in the Hyman Forum of the Athenaeum.
This event is open to the public, but tickets are required for all attendees. Tickets are free for Goucher students, faculty, staff, and alumnae/i; $10 for general admission. Reservations must be made in advance by logging on to http://www.goucher.edu/tickets or by calling 410-337-6333.
As the author of Emotional Intelligence and a science journalist who has reported on the brain and behavioral sciences for The New York Times, Goleman has transformed the way the world educates children, relates to family and friends, and conducts business.
His 1995 book, Emotional Intelligence, was on The New York Times bestsellers list for a year-and-a-half. Named one of the 25 "Most Influential Business Management Books" by Time magazine, it has been translated into 40 languages, with more than 5 million copies in print. The Harvard Business Review called emotional intelligence (EI) — which discounts IQ as the sole measure of ability — "a revolutionary, paradigm-shattering idea."
His follow-up bestseller, Working With Emotional Intelligence, examined the concepts of EI in the workplace, outlining its vast importance in achieving success in any professional setting. In 2011 he published Leadership: The Power of Emotional Intelligence, tying together two decades of research in one comprehensive volume.
Goleman's Primal Leadership: Learning to Lead With Emotional Intelligence, co-written with Richard Boyatzis and Annie McKee, unveiled new scientific evidence proving that a leader's emotional competencies have an enormous impact on group performance and an organization's bottom line. The book was a Wall Street Journal, Business Week, and New York Times bestseller.
His more recent books include Social Intelligence: The New Science of Social Relationships, The Brain and Emotional Intelligence: New Insights, and Ecological Intelligence: How Knowing the Hidden Impacts of What We Buy Can Change Everything.
As a science journalist for The New York Times, Goleman's work on the brain and behavioral science was nominated twice for the Pulitzer Prize and recognized with the Washburn Award and a Lifetime Career Award from the American Psychological Association. The Financial Times, Wall Street Journal, and Accenture Institute for Strategic Change have named him one of the most influential business thinkers.
Goleman is also a co-founder of the Collaborative for Academic, Social, and Emotional Learning and the co-director of the Consortium for Research on Emotional Intelligence in Organizations. He is editing a book on ecology, interdependence, and ethics.
Supported by a $2 million gift from Adrienne Arsht in memory of her mother, the Roxana Cannon Arsht '35 Center for Ethics and Leadership explores ethics and leadership across a range of liberal arts disciplines. Other Arsht visiting scholars have included Harvard University Professor Michael Sandel, Associate Supreme Court Justice Sandra Day O'Connor; First Amendment lawyer and free-speech advocate Floyd Abrams; and journalist Bob Woodward.
*Photo credit: Frank Ward