Impact Report
Thanks to your support this past year, Goucher Hillel was able to provide high-quality connections to Jewish life for our students.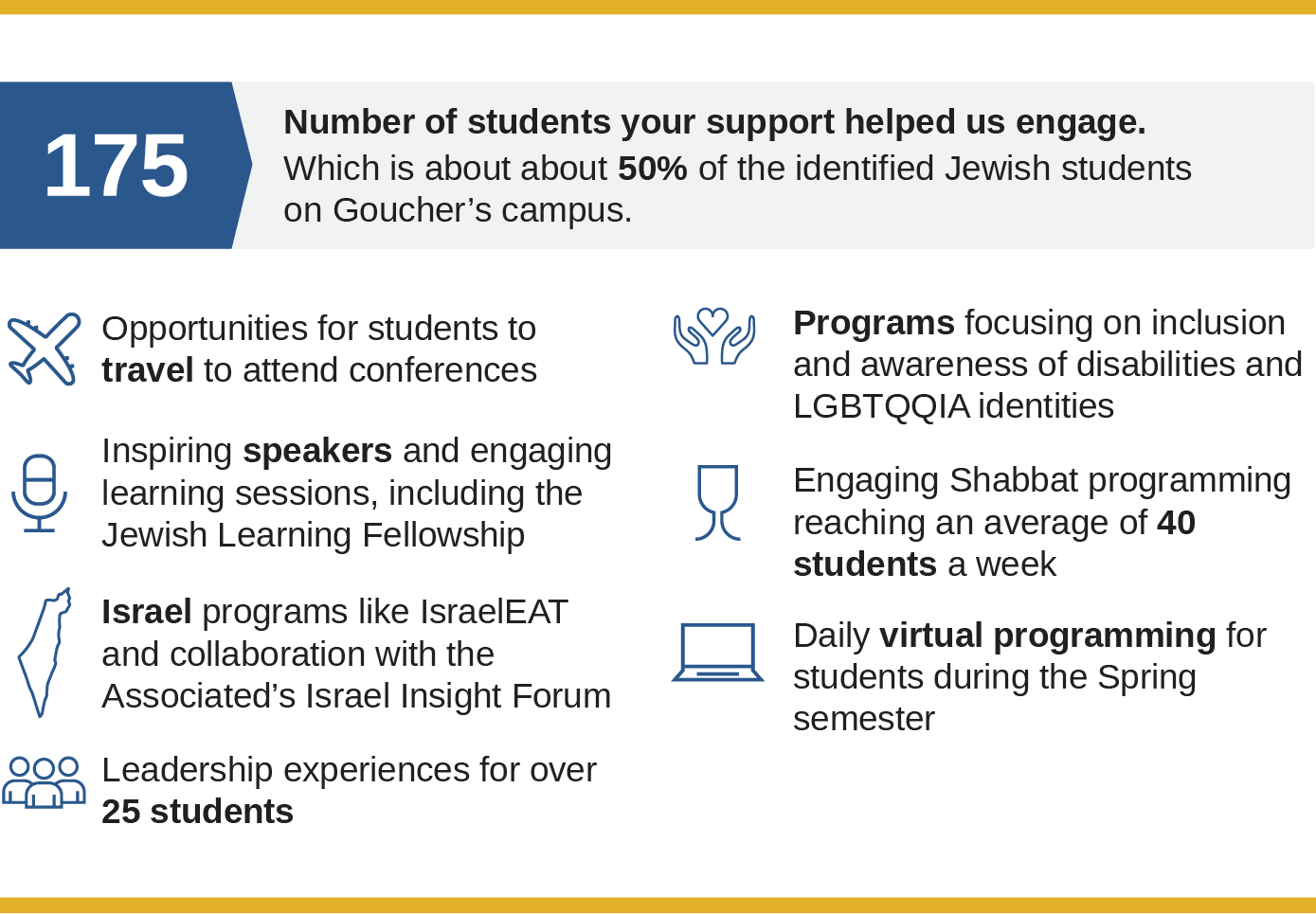 Goucher Hillel is thankful to all of our supporters who make it possible for students to deepen their connection to Judaism while at college. We are grateful for the individuals, foundations, and corporations who give $500 or more, and recognize them as our Leadership Circle. View the Goucher Hillel Leadership Circle
Covid-19 Response
As colleges and universities have adapted to a new reality during the COVID-19 pandemic, Goucher Hillel is still there for its students, holding daily virtual programming. Virtual offerings include Shabbat services and resources, Jewish learning with our Rabbinic Intern, News of the Jews with Beth, social hangouts, holiday celebrations, and other student-led programs and social media campaigns to give students a continued sense of connection to one another, along with needed inspiration and comfort at a time of stress and uncertainty. Students can sign up for free monthly Hillel To Go boxes with crafts and supplies for celebrating Jewish moments. Hillel is mobilizing students to volunteer remotely via Repair the World and Jewish Volunteer Connection. Staff and interns are reaching out to students on an individual basis to check in, see how they are adapting, and to let them know they have Hillel as a resource even when they are not on campus. Goucher Hillel programming can be accessed at http://www.goucherhillel.com/ and via our Facebook and Instagram pages.