Deepening and Diversifying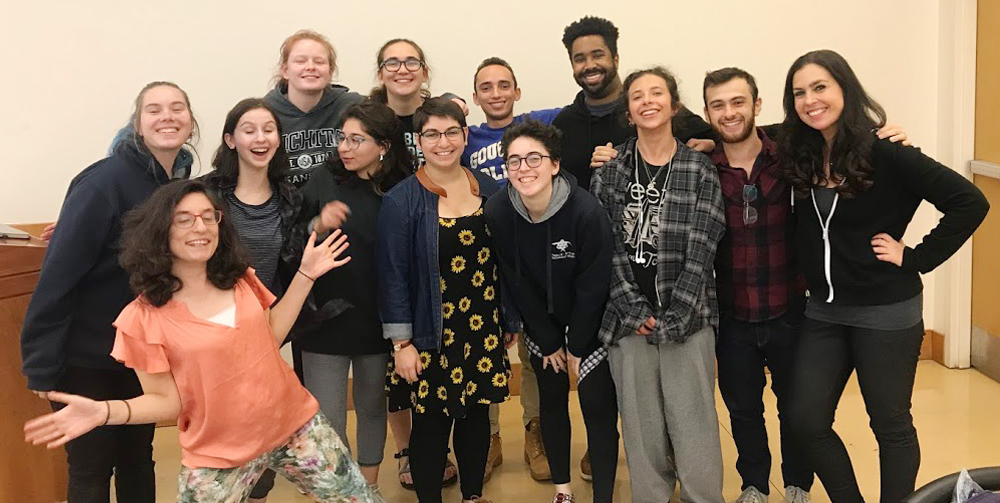 This year, Goucher utilized grant funds from the Meyerhoff Grandchildren Fund and Blaustein Education Fund to deepen our students' Jewish knowledge and expand their sense of what community can be. From a 10-week Jewish Learning Fellowship course with eight participants to impactful speakers like Vanessa Hidary (AKA the Hebrew Mamita, pictured above with students last fall) and acclaimed comedian and disability advocate Pam Schuller, Goucher Hillel is engaging students in big questions and big ways.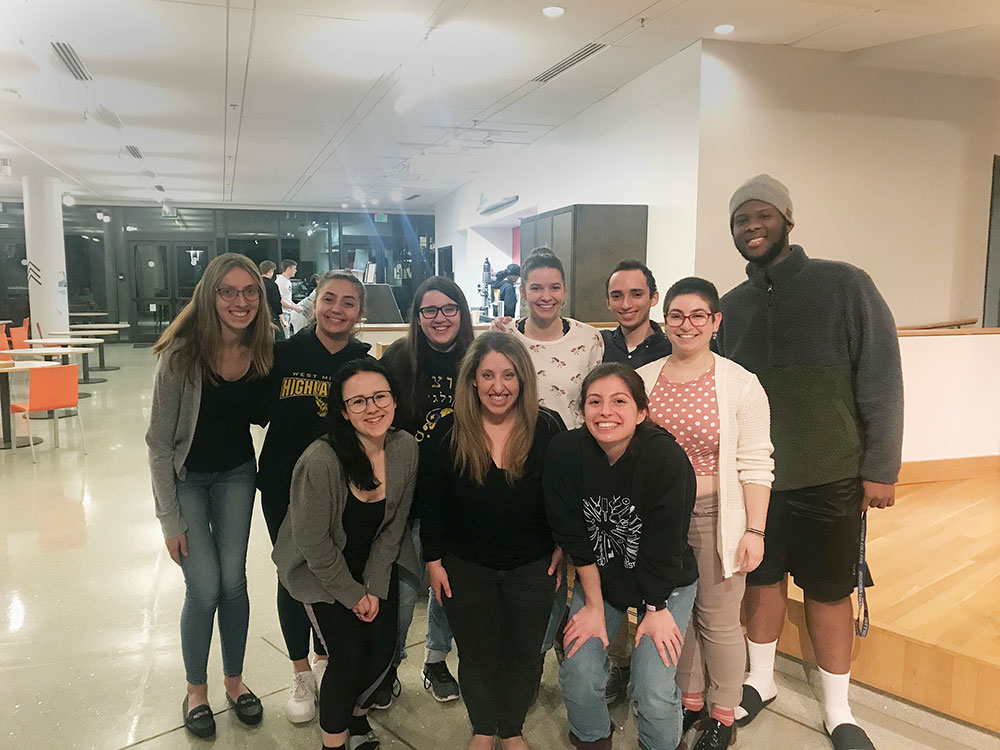 Pam Schuller, pictured above with students in March.
Fourteen first-year students moved in early and got to celebrate Shabbat, learn the campus, and have fun connecting with junior and senior mentors during first-year fest.
Goucher President Kent Devereaux joined students for a special Shabbat service and dinner welcoming him last fall.