Director of CAST
Robin Cresiski
Digital Arts Specialist
Johnathan Baker
Operations Assistant
Ana Bauer
Robin Cresiski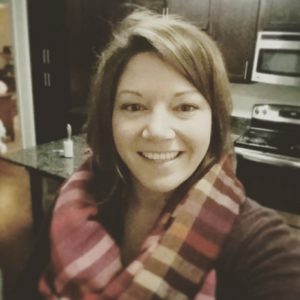 Robin Cresiski is the Director of the Center for the Advancement of Scholarship and Teaching (CAST) and an Associate Professor of Biology at Goucher College in Baltimore, Maryland. The CAST supports faculty in their goals of being the most inspiring, effective, and inclusive professors they can be for our Goucher students.  She provides workshops, observations, and consultations to faculty, helping them design and redesign courses, assignments, and classroom approaches to enhance student success. She will also teach courses in biology, and looks forward to teaching a Center Exploration course called Disease and Discrimination. Prior to her arrival at Goucher in 2017, she was a faculty member, department chair, vice provost and interim provost at Nevada State College, a small public access college outside of Las Vegas.  She completed her doctorate in Immunobiology at Yale University in 2007 and her bachelor's degree in Biology at Haverford College in 2001.
"The kind of practices that CAST will be helping faculty employ are really designed and have been shown to be successful in making a very rigorous [curriculum] accessible to all students from diverse backgrounds."–Robin Cresiski
https://blogs.goucher.edu/magazine/impromptu-robin-cresiski/
Johnathan Baker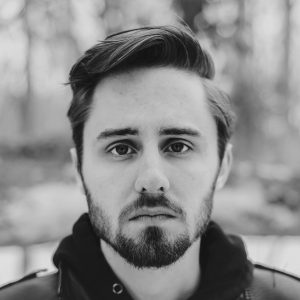 Johnathan Baker is an artist working mainly in lens based media. Using photography, video, and 3D animation, his work explores popularity and coolness through the frame of the screen, as well as mass media and its effects on one's orientation to the world. Johnathan was raised in rural East Central Indiana before moving to Indianapolis to obtain his BFA in Photography from Herron School of Art and Design. Four years later he moved to Baltimore to receive his MFA in Photographic and Electronic Media from the Maryland Institute College of Art (MICA), and has resided here ever since. He currently teaches in the First Year Experience department at MICA, and is excited to be the new Digital Arts and Technology Specialist at Goucher College.
Ana Bauer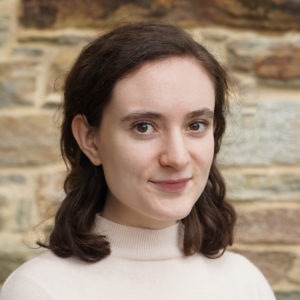 Ana Bauer is a writer and recent graduate of Bard College in Annandale-on-Hudson, New York.  Originally from North Carolina, Ana is new to Baltimore. She is excited to support faculty as the new Operations Assistant for CAST.