International Education Week 2012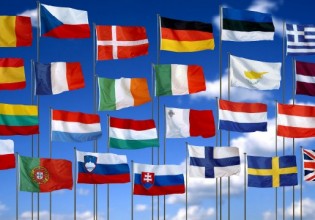 In keeping with its emphasis on developing students' global perspectives, Goucher will present a series of lectures, workshops, and other events from November 12 to 17 to celebrate International Education Week.
A joint initiative of the U.S. departments of State and Education, International Education Week is a celebration of international education and exchange that promotes programs that prepare Americans for a global environment and attract future leaders from abroad to study and live in the United States.
The events for Goucher's celebration of International Education Week will be:
Lunch and Learn with Halle Eavelyn
Monday, November 12
Noon to 1 p.m.
Geen Community Room, Mary Fisher Hall
Halle Eavelyn, author of Red Goddess Rising, a novel that recounts her journey toward spiritual awakening, will discuss the contrast between Balinese Hinduism and Egyptian Islam. Cynthia Terry, Goucher's chaplain, will facilitate a discussion. Refreshments will be available.
Living at the Crossroads – Personal Reflection From a Turkish Artist: Zulal Biner
Monday, November 12
5-6 p.m.
Batza Room, the Athenaeum
Zulal Biner, an accomplished design director originally from Turkey, will discuss Turkish culture and her experience adjusting to life in America. Turkish poetry, dance, and architecture will all be feature as topics. The event is free and open to the public.
Taste of Nations with Bollywood Club Performance
Tuesday, November 13
5-7 p.m.
Pinkard Room, the Athenaeum
For $3, students, faculty, and staff can sample a spread of dishes from all over the world and enjoy a performance by Goucher's Bollywood Club. All proceeds will go to support Damone Brooks, a Goucher student who sustained a critical injury last year while on campus.
Festival of Nations
Wednesday, November 14
3-5 p.m.
Pearlstone Atrium
International and American students will come together and discuss their cultural experiences against a backdrop of student-designed poster boards of the countries represented at Goucher.
Discussion Panel: Immigrants With Disabilities
Friday, November 16
5-6:30 p.m.
Batza Room, the Athenaeum
Participants will discuss how they have adjusted to life in the United States as both immigrants and people with disabilities. Space is limited to 25 people; contact Fundiswa Fihlani '15 at fufih001@mail.goucher.edut to reserve a seat.
International Talent Show
Saturday, November 17
6-8 p.m.
Hyman Forum, the Athenaeum
Several talented students and cultural clubs, including the Step Team and Reverend Rebels, will perform.
Sponsored by the Office of Multicultural Student Services, the Office of Community Living, Office of Religious and Spiritual Life, Goucher International Student Association (GISA), and the Student Government Association (SGA).