Autour d'Albert Camus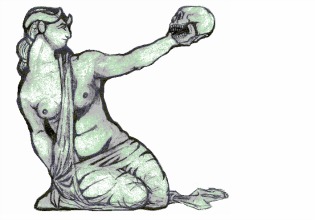 Students of the Marseille Theatre Conservatory will perform Autour d'Albert Camus, a montage from plays by Albert Camus on Thursday, February 28, and Friday, March 1, at 8 p.m. in the Mildred Dunnock Theatre. Scenes from Le Malentendu, Les Justes, and Caligula will be performed in French, but English language summaries will be provided in the program.
This event is free and open to the public, and tickets are not necessary. For more information, contact Mark Ingram, professor of French and chair of the Department of Modern Languages, Literatures, and Cultures at mingram@goucher.edu or (410) 337-6234 .
The director of the theatre conservatory and of Autour d'Albert Camus is Jean-Pierre Raffaelli. Former director of actors at Marseille's National Theatre, Raffaelli has trained some of France's finest actors for the theatre and cinema.
The Marseille Theatre Conservatory prepares theater students for professional careers as actors. The students' visit builds on the relationship established with Goucher College through visits to Marseille by the French Theatre in Paris and Marseille study abroad program in 2009 and 2011.
This production made possible thanks to the generous support of the Student Government Association; the Elizabeth B. and David Allan Robertson Lectureship; the Evelyn Myers '37 Endowed Lecture Fund; the Schmidt Fund; the Frederick O. Musser Fund; and the departments of Theatre and Modern Languages, Literatures, and Cultures.