Inaugural Poems: Baltimore-DC Poets Bear Witness to a New Political Era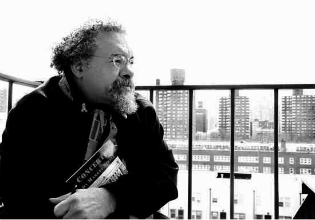 The presidential inauguration may be over, but at Goucher College the celebration continues with "Inaugural Poems: Baltimore-DC Poets Bear Witness to a New Presidential Era" on Friday, March 1, at 7 p.m. in the Batza Room of the Athenaeum.
The event, sponsored by the Word for Word Group of the Kratz Center for Creative Writing at Goucher College, is free and open to the public. For more information, contact kratz@goucher.edu.
Since 1961, inaugural poems have borne witness to the hopes, dreams, and controversies of the nation. This event will feature musicians and regional writers who will share their own specially written inaugural poems, including Najah S. Bayyan-Gross, Nakia Brown, Danielle Evennou, A. Jarrell Hayes, Slangston Hughes aka Lyrikal Leviathon, Noah Klein, Peter Krause, Ailish Hopper Meisner, L. Douglas St. Ours, Ron Kipling Williams, and Bro. Yao (Hoke Glover).
The keynote speaker will be Jesus Papoleto Melendez, a founder of the Nuyorican poetry movement, a cultural and intellectual movement originating in the 1960′s that involved New York City artists of Puerto Rican descent.
According to a recent New York Times piece, Melendez's poems have "a bopping rhythm, where words cascade down the page and – when he recites them – swirl around the room, through the window and out onto the streets of El Barrio. Among the founders of the Nuyorican Poetry movement, his poems are carefully crafted reflections on urban life, with equal doses of humor, anger, love and absurdity."