Appointment of Bryan Coker as Vice President and Dean of Students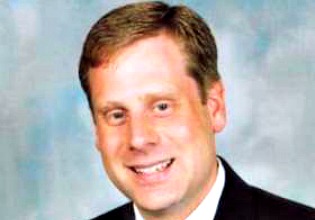 Bryan F. Coker has been named Goucher College's new vice president and dean of students and assumed his duties on February 4. In this position, Coker serves as Goucher's chief student affairs officer, reporting to the president, with responsibility for all student affairs departments and athletics. He was selected following a comprehensive national search, which generated a pool of more than 150 qualified candidates.
Coker brings to Goucher wide educational experience and a deep commitment to the liberal arts.  
He came to Goucher from Jacksonville University (JU), where he served as dean of students since 2003. At JU he led the planning and implementation for a "Student Solution Center" that became an effective agent for addressing and resolving individual student concerns, and he implemented a comprehensive first-year student residential experience program. He has taught college transition courses for first-year students and has served as academic adviser for those students. He has served on committees addressing campus issues as varied as study-abroad policies, professional development, crisis management, information technology use, student leadership development, new-student orientation, admissions, campus safety, and drug and alcohol awareness. At JU he also created a leadership council to focus on student diversity issues, led the successful effort to provide domestic partner benefits for all employees, and revised residential life policies to provide gender-neutral housing, and he was recently recognized as a "LGBTQ ALLY" by a consortium of local advocacy groups.
Coker's commitment to the liberal arts began with his undergraduate years at Rhodes College in Memphis. In addition to a BA degree in psychology from Rhodes, Coker holds a Master of Education degree in student personnel services in higher education from the University of South Carolina and a doctorate in higher education administration from the University of Tennessee in Knoxville. Prior to his decade-long tenure at JU, he spent six years at the University of Tennessee working in student affairs administration, culminating in his appointment as the director of student judicial affairs.
"Bryan is a collaborator and consensus-builder, a good listener and learner, and a calm and thoughtful leader," said Goucher President Sanford J. Ungar.  "I am confident he will be a fitting successor to Gail Edmonds, who, along with her gifted staff, has accomplished remarkable things in Student Affairs over more than a decade."