Goucher's Master of Education Program Adds Special Education Specialization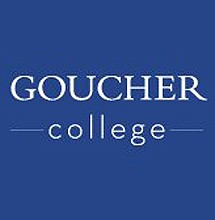 Goucher College's Master of Education Program is adding a new specialization in elementary/secondary special education to its already-robust offerings. Teachers with existing content certification will be able to work toward a 36-credit Master of Education (M.Ed.) or a post-master's Professional Development Certificate (PDC) (22 graduate credits).
The courses will be designed to prepare teachers of regular education content who have the knowledge, skills, and dispositions necessary to teach students with disabilities in the most effective ways and in inclusive classrooms. The specialization will be offered in both online and face-to-face formats to meet the needs of students in a variety of geographical areas and in differing life circumstances. Teachers who complete the M.Ed. or PDC in special education will be required to pass the PRAXIS II Test in special education that is required by the Maryland State Department of Education as a condition for certification.
This elementary/secondary special education certificate program complements Goucher's other nine areas of specialization: athletic program leadership and administration, at-risk and diverse learners, literacy strategies for content learning, middle school, Montessori studies, reading instruction (MSDE-approved for reading specialist certification), school improvement leadership (MSDE-approved program for Administrator 1 certification), school mediation, and teacher as leader in technology.
Each of the 10 areas addresses societal forces that have an impact on student development and success and examines social and ethical issues, curricular and management strategies, and relevant research. Each specialization integrates theoretical and practical coursework, and a clinical perspective is offered with practical applications whenever possible. Additionally, this newest specialization addresses a shortage area identified by the Maryland State Department of Education in the 2012-2014 Maryland Teacher Staff Report.
Applications for all areas of specialization are already being accepted on a rolling basis for the Spring 2013 semester. Click here for admissions forms or e-mail gpedu@goucher.edu for more information.