Fall 2012 Innovation Grant Winners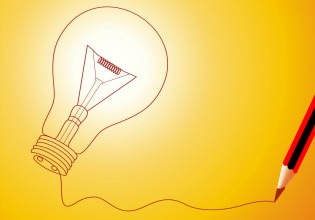 Goucher College's Office of the President is proud to announce the Fall 2012 Innovation Grant winners.
For 14 years, the Innovation Grant Program has provided seed money to implement many exciting and effective campus projects proposed by Goucher students, faculty, and staff.
Past projects include Goucher's recycling and composting initiatives, a program to help students get to know Baltimore City's many neighborhoods, a faculty/staff yoga class, a clean stream project on campus, and the support and expansion of study-abroad opportunities.
Funded by the Office of the President, grants generally range between $200 and $5,000. This year, 12 excellent project proposals were considered. The selection process was competitive, but the following three projects were chosen to receive Innovation Grants this semester, and there were a number of proposals that the award committee encouraged to be refined and resubmitted in the spring for consideration:
Goucher Food Recovery Program
Awarded to: Joseph Chaney '14, Kira Shaffir '14, and Mike Nachman '14 
Purpose: To do research into the University of Maryland, College Park's Food Recovery Program, with the hope of starting such a program at Goucher.
$300
Goucher Stories
Awarded to: Aisha Rivers, program coordinator in the Office of Student Engagement; Ananas Khogali-Mustaf '14, Suyana Handman '13, and Austin Prince '13
Purpose: To create more awareness on campus about issues that affect civility, interconnection, and community relationships.
$700
Freedom's Feast
Awarded to: Emily Perl, associate dean for student engagement; Mary Tandia, assistant dean for multicultural student services; Cynthia Terry, chaplain, and Josh Snyder, rabbi and director of Goucher Hillel
Purpose: To create a Freedom's Feast program at Goucher College to advance civic engagement through meaningful celebrations of key U.S. holidays.
$1,200
Check http://www.goucher.edu/about/office-of-the-president/innovation-grants for updates about the Innovation Grant program during the 2013-14 academic year, or contact Wendy Belzer Litzke in the President's Office at 410-337-6042 or wendy.litzke@goucher.edu.